10 More Ways to Enjoy "THE HONORABLE WOMAN"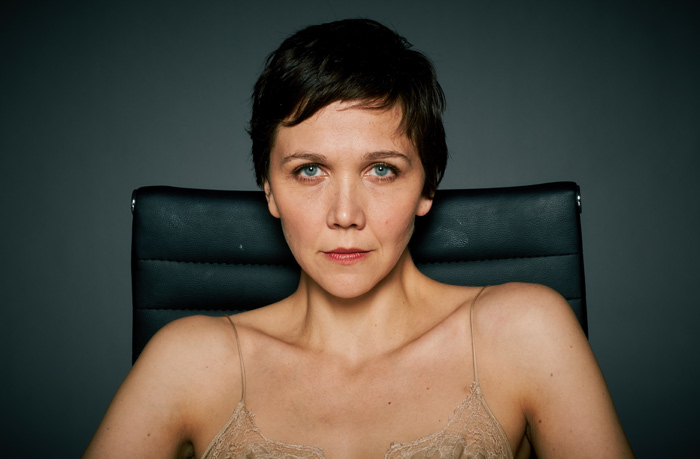 Do you love a good thriller? Deadly secrets, espionage, spies—THE HONORABLE WOMAN has it all. Watch SundanceTV's "brilliant" (Hollywood Reporter) new series starring Maggie Gyllenhaal Thursdays 10/9c. Not enough? Investigate the following:
1. Watch a video interview with THE HONORABLE WOMAN star Maggie Gyllenhaal (Nessa Stein).
2. See sneak peek photos from THE HONORABLE WOMAN premiere as well as surveillance photos of the characters and behind-the-scenes photos with Maggie Gyllenhaal, Andrew Buchan, Janet McTeer, Hugo Blick…
3. Download the LAYAR Augmented Reality App to your tablet or mobile device and scan the images to decode messages and receive clues about the characters before each episode airs.
4. Listen in on phone taps of Nessa Stein to get a hint at what's to come. New recordings revealed weekly.
5. Are you Lee Holloway from Secretary or Rachel Dawes from The Dark Knight? Find out now — take the "Which Maggie Gyllenhaal Character Are You?" personality test.
6. Play Two Truths and a Lie With Maggie Gyllenhaal.
7. Crazy Heart, The Crying Game, Waking the Dead — vote for your favorite career-defining feature from THE HONORABLE WOMAN's Maggie Gyllenhaal, Stephen Rea and Janet McTeer.
8. Test yourself with our Maggie Gyllenhaal trivia quiz.
9. See ten secrets you would never tell your brother
or sister, according to Whisper.
10. The Wall Street Journal hails the show as a "superbly designed suspense" while the Assoicated Press lauds it as "magnificent", read THE HONORABLE WOMAN reviews to find out what people are saying.
Watch THE HONORABLE WOMAN Thursdays 10/9c on SundanceTV.
Click here for a reminder to tune-in to THE HONORABLE WOMAN.