"The Honorable Woman" Set to Premiere July 31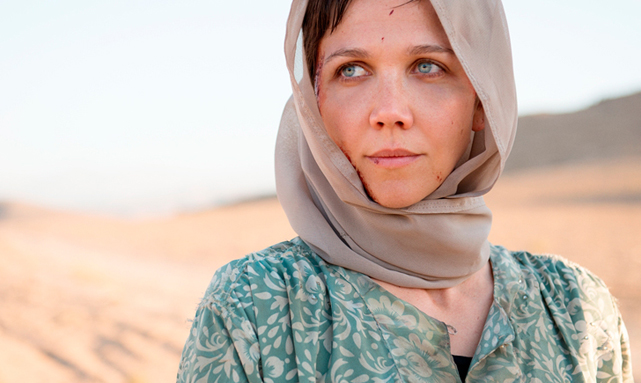 New York, May 12, 2014 – SundanceTV announced today that THE HONORABLE WOMAN, starring Academy Award® nominee Maggie Gyllenhaal (Crazy Heart, The Dark Knight, Secretary), will premiere Thursday, July 31, 2014 at 10pm ET/PT. THE HONORABLE WOMAN is a fast paced, labyrinthine thriller set against an international political backdrop of paranoia and espionage. The eight-part miniseries is written and directed by BAFTA Award® winner Hugo Blick (The Shadow Line) and follows one woman's personal journey from London's Whitehall and MI6 to the CIA in Washington to the Middle East to right the wrongs of her family's past. The Hollywood Reporter touted Blick's gripping drama as one of this summer's "Hottest New Fiction Shows."
"SundanceTV is proud to welcome THE HONORABLE WOMAN, an utterly spellbinding drama, to our growing portfolio of innovative miniseries," remarked SundanceTV President Sarah Barnett. "These television events take big creative risks, thanks to the stellar talent driving them. THE HONORABLE WOMAN follows in the footsteps of our award-winning miniseries 'Top of the Lake.' Maggie's remarkable performance blew us all away."
THE HONORABLE WOMAN follows Nessa Stein (Gyllenhaal), whose father was a Zionist arms procurer; as children, she and her brother witnessed his assassination. Years later, after inheriting her father's company, she dramatically inverts its purpose from supplying arms to laying high-spec data cabling networks between Israel and the West Bank. Now in her thirties she is suddenly appointed to the House of Lords, apparently due to her tireless promotion of projects for reconciliation between the Israelis and Palestinians. Her continued involvement in the region embroils her in an international political maelstrom.
Joining Gyllenhaal is a top international cast including: Academy Award nominee Stephen Rea (The Shadow Line, Father & Son, V for Vendetta); Oscar and Tony Award® nominee Janet McTeer (Damages, Albert Nobbs); Lindsay Duncan (The Hollow Crown, White Heat); Andrew Buchan (Broadchurch, Garrow's Law, The Fixer); BAFTA Award® nominee Katherine Parkinson (The IT Crowd, Sherlock); Eve Best (Nurse Jackie, The King's Speech); Lubna Azbal (Incendies, Occupation, Paradise Now, Body of Lies); Tobias Menzies (Game of Thrones, Rome, The Shadow Line); Igal Naor (300: Rise Of An Empire, Green Zone) and more.
THE HONORABLE WOMAN is set in the UK, the Middle East and America. The project is an Eight Rooks and Drama Republic Production for BBC TWO and is co-produced by SundanceTV. The miniseries is executive produced by Drama Republic's Greg Brenman (Billy Elliot) and produced by Abi Bach (Small Island).
THE HONORABLE WOMAN is part of SundanceTV's expansion of original scripted programming which includes the second season of the critical hit RECTIFY from the producers of Breaking Bad, which premieres on June 19th, the recently announced miniseries ONE CHILD, which will premiere in the fourth quarter of 2014 and the second season of THE RED ROAD, which will return in 2015.