Cast Members
Neal Brennan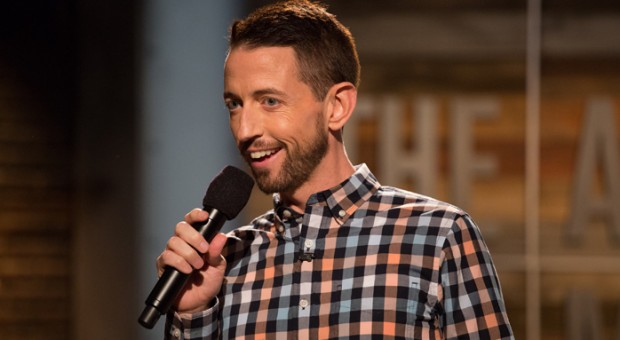 Three-time Emmy nominated writer, director, producer, and standup comedian Neal Brennan has become a force in the comedy world. An across-the-board talent, Neal has found success in almost every creative vein in the comedy community. He has collaborated with the top writers and talent in the business and worked on several popular shows in various capacities. If there is a comedy that audiences are responding to, Neal is often somewhere to be found.
On Monday, August 11th at 11/10c, Neal's weekly half-hour talk show THE APPROVAL MATRIX will premiere on SundanceTV. Inspired by the celebrated pop culture roundup feature of the same name in the award-winning New York Magazine, the series will showcase a rotating panel of celebrity guests sorting through, debating about, and tallying up what's on everyone's radar. Each half hour episode is uniquely designed for those both impatient with and fascinated by the pop culture cacophony all around us. From the highbrow and the lowbrow to what's brilliant vs. despicable, no topic or commentary is off limits. Executive Produced by Rory Albanese (The Daily Show) and Ish Entertainment's Michael Hirschorn (Best Week Ever), the series will also feature one-on-one interviews between Neal and writer/producer Amy Poehler (Parks and Recreation), television host Jon Stewart (The Daily Show with Jon Stewart) and comedian Chris Rock (Bring the Pain).
Neal's first hour standup special "Women and Black Dudes," which he also directed, premiered January 18, 2014 on Comedy Central. His half hour standup special premiered in 2012 on the network's series The Half Hours. In 2013, Neal directed several sketches on Comedy Central's Inside Amy Schumer and an episode of FOX's The Mindy Project. He also directed an episode of FOX's The New Girl, and is currently developing a show for the network called Neal and His Girl. He also writes annually for The ESPY Awards and collaborated with Saturday Night Live's Seth Meyers on his White House Correspondents Dinner speech in 2011. He has appeared on Late Night with Jimmy Fallon, Conan, Jimmy Kimmel Live, Last Call with Carson Daly, and Lopez Tonight.
Neal co-created Comedy Central's legendary Chappelle's Show, for which he received three Emmy nominations; one for directing, one for writing, and one for producing. Together, Brennan and Dave Chappelle wrote and produced virtually every sketch on the show themselves. In the second season, Brennan also served as director on many episodes, helming such classic sketches as "Charlie Murphy/Rick James," "The Racial Draft," "Charlie Murphy/Prince," and the "John Mayer Sketch." Also with Chappelle, Neal co-wrote the stoner cult classic film Half Baked. In 2009 Brennan went on to direct the feature film The Goods for producers Will Ferrell, Adam McKay and Paramount. The film starred Jeremy Piven, Ed Helms, Ken Jeong, Ving Rhames, and Ferrell. In 2010, Neal appeared as an actor in the feature film Get Him To The Greek.
In addition to standup, writing, directing, and producing, Neal co-hosts the popular podcast "The Champs" with fellow comedian/author Moshe Kasher. The show is routinely in the top comedy podcasts on the iTunes charts and has been downloaded over 2.4 million times. Neal also has a huge presence on social media with 250,000 followers on twitter, and was named "One of the Funniest People on Twitter" by Time Magazine and Rolling Stone.
After dropping out of the prestigious NYU Film School, Neal began his career at the age of 20 as a writer on the MTV dating game show, Singled Out, (you're welcome) and the Nickelodeon sketch show, All That. Since then, he has performed standup and lent his hand at writing and directing several TV shows and films, developing what The New York Times calls his "hip-hop and Frontline aesthetic." He regularly headlines the good standup venues in the good parts of America.
He does see Dave every once in a while. Dave is fine.
For more information go to nealbrennan.com
More on Neal Brennan