4 Ways to Get Ready for "THE APPROVAL MATRIX" Premiere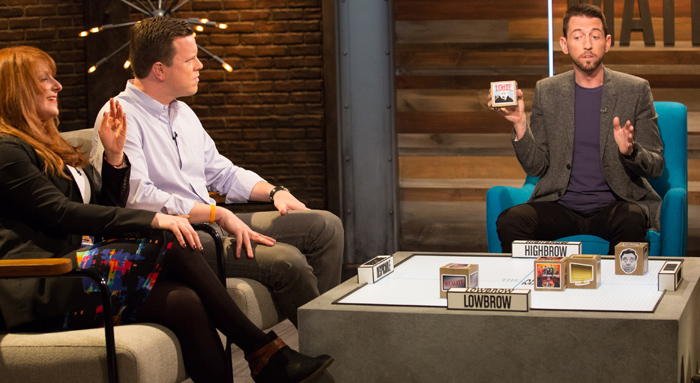 SundanceTV is bringing you THE APPROVAL MATRIX, inspired by New York Magazine's iconic back-page style guide, hosted by comedian Neal Brennan with an exciting roster of rotating panelists. Here's everything you need to get ready before the premiere on Mon., Aug. 11 11/10c:
1. Get social: Join the conversation on Twitter by following THE APPROVAL MATRIX, host Neal Brennan, and panelists Whitney Cummings, Julie Klausner, Willie Geist, and Matt Roush. Like THE APPROVAL MATRIX on Facebook for immediate access to polls, behind the scenes videos, and games.
2. Get inside: Read interviews with THE APPROVAL MATRIX host Neal Brennan and showrunner Rory Albanese.
3. Get visual: Check out photos from the premiere party with guests Seth Meyers and Amy Schumer and from the premiere episode "Golden Age of TV."
4. Get ahead: Watch host Neal Brennan's opening monologue for the Monday night premiere of "Golden Age of TV."
Want a tune-in reminder for THE APPROVAL MATRIX next Monday at 11/10c on SundanceTV? Click here.
Are you Highbrow or Lowbrow? Brilliant or Despicable? Find out with this personality test inspired by THE APPROVAL MATRIX.