"THE APPROVAL MATRIX": 4 Questions with "TV Guide" Critic Matt Roush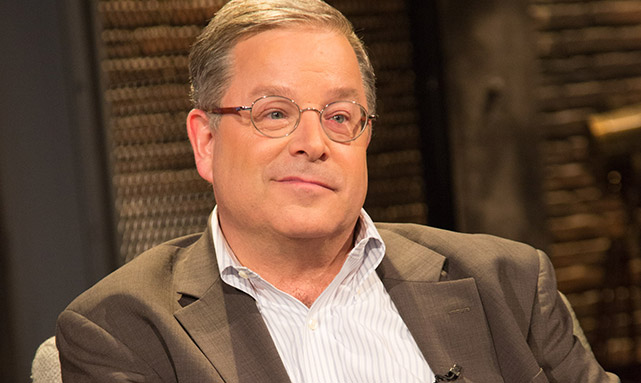 THE APPROVAL MATRIX panelist, and TV Guide critic Matt Roush discusses over-sharing, Mad Men's half-finale and his curiosity for Brad Pitt's stories.
Q: What social media platform encourages the most Lowbrow-Despicable behavior and why?
A: My social-media rule is "think before you tweet," and because most people don't, I vote for Twitter, on which it is way too easy to over-share thoughts that should more often than not be kept to one's self.
Q: Which Highbrow TV show had the most despicable jump-the-shark moment? What was it?
A: Ginsberg's insane self-mutilation on the most recent, depressingly dull half-final season of Mad Men.
Q: Is there a Highbrow-Brilliant celebrity that you'd secretly like to see uncensored?
A: Brad Pitt. Imagine the stories he'd have to tell.
Q: Where do vegan snack-bars fall on the matrix, and why?
Is this a thing? And where do most oxymorons fall? If it's even on the matrix, I'd put it in Highbrow (for vegan) Despicable (for snack-bar) — or possibly Lowbrow, for luring us in with the prospect of a snack-bar, which implies choice, and then making us feel guilty when our options are so severely, and no doubt smugly, limited.
Watch THE APPROVAL MATRIX, all new Mondays 11/10c on SundanceTV.
Want more from THE APPROVAL MATRIX? Check out our interview with host Neal Brennan.