6 Questions with The A Word Star Molly Wright (Rebecca) About Season 2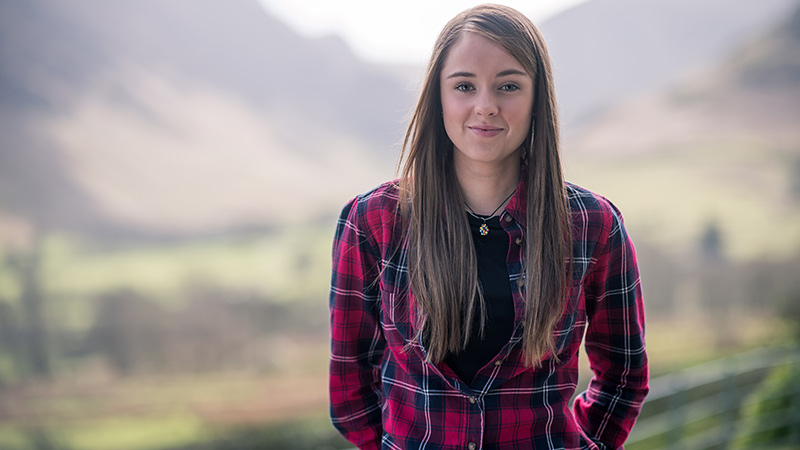 The A Word star Molly Wright discusses the respect she has for Rebecca's devotion to Joe and the family, the growth of her character's independence and why she loves the dynamic between Rebecca and Nicola.
Q: How would Rebecca describe herself?
A: Rebecca would describe herself as loyal, strong. I would describe her as smart. And her relationship with her family and the sense of responsibility she has over Joe and her family drives pretty much everything she does throughout the series, and I think will probably drive her for the rest of her life.
I don't think that will ever leave her, whether she goes away, whether she stays. Wherever she is in the world, I think her purpose is to keep her family together and to make it work for Joe.
Q: What has changed for Rebecca in the two years since Season 1?
A: I think she will have been surrounded by people who are going to university and knew what they wanted to do, but I think she's always felt different to all those people, so she's come out of college and decided to just go traveling, to go and — this is so cliché — find herself, and to sort of prove to herself that she is mature and she is independent.
Because I think that's something she lacks from her family, is for them to see her as a grown-up and as a well-rounded person. And then she goes away. She meets James who sees her how she wants to be seen, and I think that's where the change happens. She comes back more independent, more grown-up, more self-assured, selfless, as always.
Q: What makes the central story of Joe and his family so compelling?
A: I think people watch this, and whether it's a character, or a dynamic between two characters, or a personality trait, or a line or something, they will see their own family in there somewhere, or someone they know, or there's more of themselves. I think when people empathize with characters, that's when they feel compelled, and they feel like they know this family because we're reflecting their own.
Q: What have you most enjoyed about Rebecca's story this season?
A: I've enjoyed her being more self-assured than she was in [Season] 1. I think she always knew that she was the one who would have to keep this family together at times, and I think it's amazing how she takes that on and she goes, "Yeah, okay. I need to keep this family together for myself, for Joe," and she's completely fine with it.
I don't even think she's ever second-guessed the fact that she's got all this responsibility at 19 years old, and she's going, "No, do you know what? I don't want to go to university if that means that I'm not here for my family. I don't want to go here because of my family. I don't want to do this because of my family. I don't want to be with him because of my family." You know, I think she always puts her family before anything else, which is amazing.
I also love that the relationship between Rebecca and Nicola they share, and I think that comes down to Nicola seeing Rebecca how she wants to be seen as well.
Q: What's different about Season 2?
A: [Season] 2 is, again, about family, about dynamics, about communication, relationships, how they thrive or not in some cases, the reality of families. In the fairy tale, if you love each other, then everything else falls into place, which is not the case. Sometimes things have to come before love does. You have to do things for the sake of things other than just happiness.
Q: What do you hope viewers will take from it?
A: People will like this [season] because they know us now. They know us as characters, and, you know, we've all been introduced and you sort of understand the family dynamic, and then you're able to watch it grow and thrive, or not.
The A Word Season 2 finale airs Wednesday at 10/9c on SundanceTV.