The Hollywood Reporter and YahooTV Rave Over The A Word's "Smartly Written" Season 2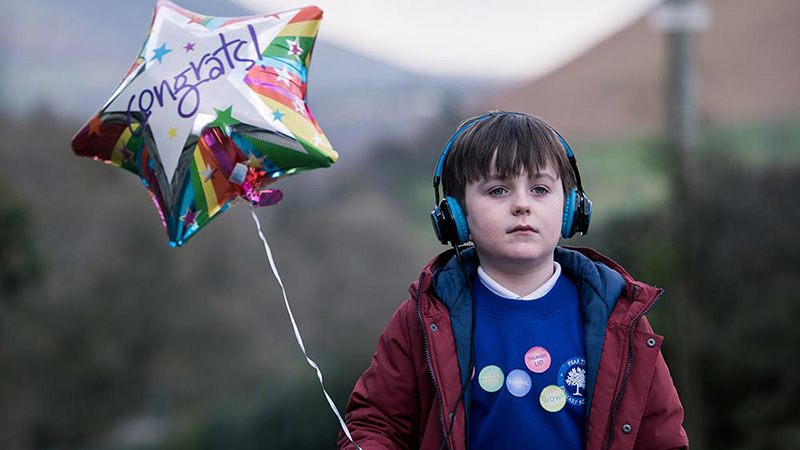 Upon The A Word's return to SundanceTV, critics are lauding the series as "one of the most underrated dramas" on television.
Read on for more:
• The Hollywood Reporter's Tim Goodman reminds readers that The A Word is "one of television's best kept secrets," and that he ranked the show No. 6 in his "Best Shows of 2016." He gives rave reviews for the second season, saying, "Quirky, touching, smartly written and beautifully acted, the show actually improves in Season 2."
• The New York Times' Margaret Lyons recommends, "If you like British-sweater shows but are tired of only watching ones about murder, try this."
• Verne Gay of Newsday admires the "power and beauty" in the show's scenery and humanity, and applauds the "gentle, intelligent drama about autism, family and love."
• YahooTV's Kimberly Potts says there series is "one of the most underrated dramas on cable TV," and on the subject of autism, she insists "no series has covered the topic more gracefully, warmheartedly, or humorously than SundanceTV's The A Word."
• Ethan Alter continues the praise from YahooTV, saying The A Word is among the "best British imports."
• Ken Tucker of YahooTV adds that The A Word is "every bit as good a family drama" as This Is Us, and that it's "flying under the radar in America thus far."
• Matt Roush of TVInsider calls the series a "lovely British family drama" that's "funny and poignant."
New episodes of The A Word/i> air Wednesdays at 10/9c on SundanceTV.