6 Questions with The A Word Star Christopher Eccleston (Maurice) About Season 2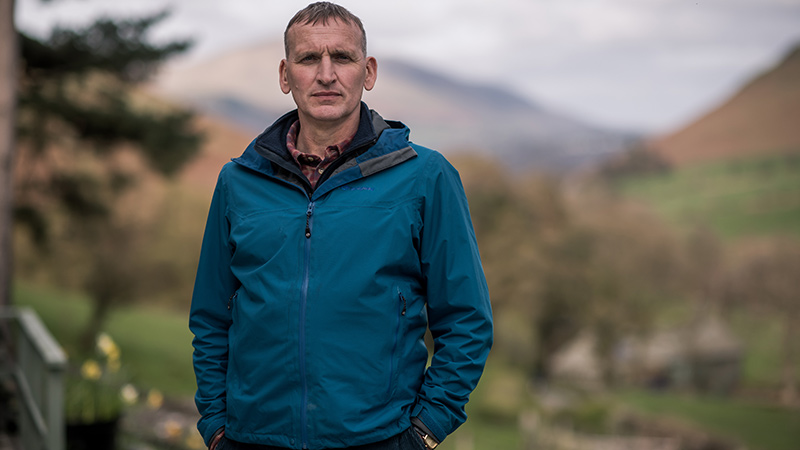 Christopher Eccleston, who once starred as the ninth Doctor on Doctor Who, is back again as Maurice Scott in The A Word Season 2 on SundanceTV. Here he discusses Maurice's unrequited love with Louise, the joy he finds in playing a comedic role and how he hopes Season 2 will communicate that we all need to love each other more.
Q: What has changed for Maurice since we last saw him in Season 1?
A: Well, he has been nursing unrequited love for Louise, and I suppose that indicates that he's passed through another stage of grief about his wife who died a couple of years before the beginning of the first [season]. But, apart from that, he is still running, he is still running the brewery, he is still running everybody's lives if he can get away with it, so not much really. But Louise is very important. He has missed her. He is lonely.
Q: What makes the central story of Joe and his family so compelling?
A: What makes the story compelling is the fact that we all belong to families, and we all have family relations – be it good or bad. And increasingly, certainly in my experience of working on The A Word, I am being told by the British public that autism is present in almost nearly every family's life now – at some remove, or at some level. So, it compels people because it is about family and it is about a family with a problem and how they deal with that. So, it is a true, full reflection of people's lives.
Q: Can you tell us a little about the new season?
A: The A Word is about the impact of autism on a family. The young boy, Joe, played by Max Vento, is on the autistic spectrum and the family is dealing with that while dealing with the ebb and flow of their own lives. It is about communication. I think what Peter [Bowker], the writer, has done, is he's taken the fact that autism is a disturbance within the ability to communicate, and he's taken his eye off the child at certain points, and looked at how, apparently, normal people communicate, or fail to – Maurice being key. Maurice's communication skills are questionable.
Q: Did you run into any challenges filming Season 2?
A: I don't find anything challenging. I just love it. I just love what I do. So, all of it is a joy to me. There is a technical challenge of I have not really done comedy before. I have only ever done Maurice. So, that's been an enormous learning curve for me. I have been very much a straight actor, really. So, learning about comedy has been great. I learned a lot from Greg [McHugh], for instance, who I think has done more of that kind of stuff.  He was a stand-up, and he is brilliant. And so, I watch and understand.
Q: Why should people watch The A Word Season 2?
A: Because it is beautifully written. And the fact that it is beautifully written has completely inspired this crew, and I have to say that our crew is extraordinary, and if we did a third season, and we have the same cast and the same writer, but we didn't have this crew, the show would only be 50 percent as good. The script is so beautifully written that they fired up this crew and the cast. There is a great chemistry on the set, and that has fed into the work we are making. Audience members will not be disappointed if they tune into this. It is funny, it is true, it's contradictory.
Q: What do you hope viewers will take from this season?
A: The way love manifests itself within this family. And in the end, love triumphs – Alison and Paul's love for their son will overcome everything, and I believe that. Maurice's love for his children, Louise's love for Ralph – it's a celebration of love and the need for us all to communicate. So, we should take that away – that we need to love each other more and communicate more.
New episodes of The A Word air Wednesdays at 10/9c on SundanceTV.