Production Begins on The A Word Season 2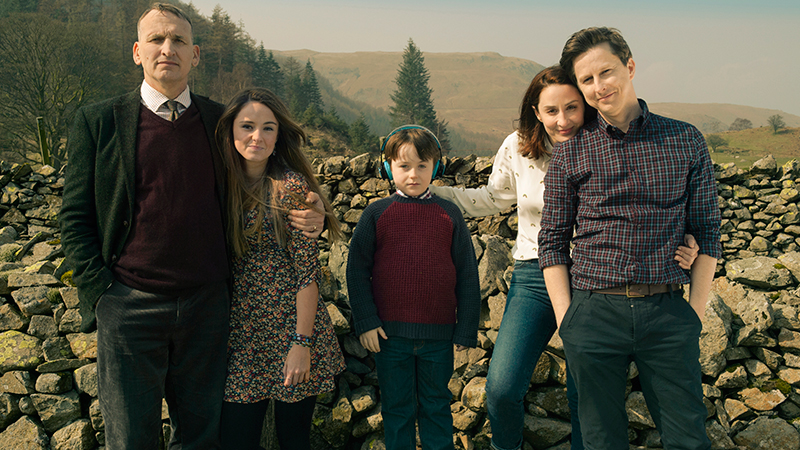 Production has commenced on the second season of THE A WORD, the critically-acclaimed family drama from Keshet International. It will premiere on the network this Fall 2017. The series is filming in the Lake District and at Manchester's Space Project in the UK. The first season of the Fifty Fathoms and Keshet UK co-production for BBC One debuted in 2016 to rave reviews in both the UK and US.
The story picks up two years from the end of Season 1, and Joe (Max Vento) is changing. Now a seven-year-old, he has begun to look at the world and find he doesn't always fit in.
Writer Peter Bowker explains, "'Autistic' is a word Joe has heard but can't yet understand. 'Different' is what he feels, and fears it might be something bad. It's up to the whole family to help Joe make sense of who he is and his place in the world. But to do that, they must first be honest about themselves."
The 6-episode season revisits the funny, messy, mixed-up lives of the Hughes and Scott families as they struggle to do their best as parents, care givers, lovers… and to work out what's really important in the face of nothing ever feeling normal. 
THE A WORD is a Fifty Fathoms and Keshet UK Production for SundanceTV and BBC One. It was commissioned by Lucy Richer. Executive Producers are Patrick Spence, Peter Bowker, Marcus Wilson, Howard Burch, Avi Nir and Keren Margalit (Keshet). Jenny Frayn is Producer and Sue Tully is lead Director.
Read what the critics have said about Season 1:
• The Hollywood Reporter's Tim Goodman calls THE A WORD "an absolute gem, delightful and thoughtful, serious, sad and also ridiculously funny," with "perfect" casting and "all kinds of unexpected moments of human insight," concluding: "Do yourself a favor and keep track of this small treasure."
• Refinery29's Elizabeth Kiefer praises the "many brilliant aspects of THE A WORD," a "wonderfully honest and heartfelt series" that "you should definitely watch," noting that "the writing works to dispel commonly-held misconceptions about the disorder through casual dialogue without ever feeling heavy-handed."
• TV Insider's Matt Roush says, "The emotions, tears and laughter ring true in this small but deeply moving and entertaining gem."
Need to catch up on THE A WORD Season 1? Find out where to watch.
Subscribe to THE A WORD newsletter to be the first to receive exclusive extras and Season 2 updates.