6 Questions with "THE A WORD" Star Molly Wright (Rebecca)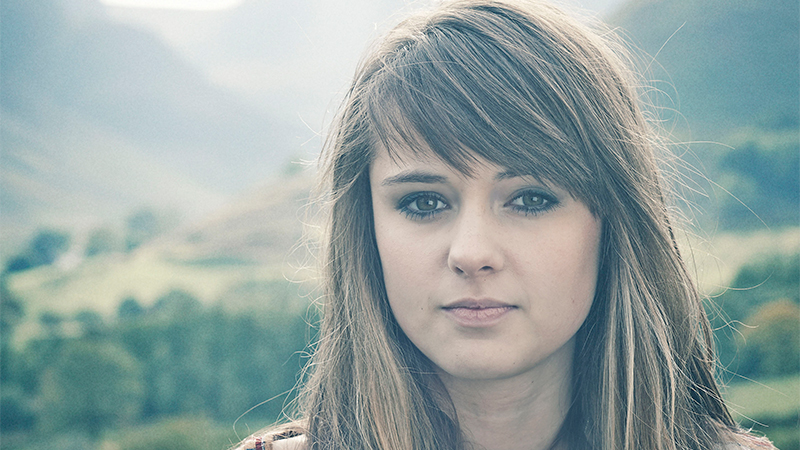 THE A WORD star Molly Wright discusses playing her character, Rebecca Hughes, in THE A WORD. Here she chats about this series being her first role on TV, her relaxed audition for the role and the guidance she received from her cast-mates.
Q: Is this your first role in a TV series?
A: This is my first TV job. I've done little bits of stuff before, like extra work, body doubling, but nothing like this. This is big.
Q: What did you think when you first read the script?
A: When I first read the script, I was obsessed. I wanted it straight away. I connected with the character immediately. I understood it. I got it. And then after my first audition, that was it. I was like, I have to get this. Please, please give it to me.
Q: What was your audition like?
A: Very relaxed. My first audition was with Alice, who is the casting director Andy Pryor's assistant. And we just had a chat. When I'm nervous, I get word vomit. I talk and I talk and I talk, and I say things I don't mean. And sometimes they find that funny, and sometimes it's not so funny. But yes, Alice was great, and it was really chill, really nice. I came out feeling pretty positive.
Q: Can you tell us a little bit about your character, Rebecca?
A: My character, Rebecca, is clever. She's a typical teenager, so she's going through all the anxiety and insecurity of a normal teenager. But she's got kind of a difficult home life. She doesn't have the best relationship with her mom. I mean, there's a lot of love there. She loves her mom to pieces. But it's a bit hard with little Joe, and I guess they're a family, aren't they? There's Joe and his mom and dad, and Rebecca isn't really a part of that. She's got her own dad. She's brilliant with Joe. I loved that straight away. That was one of the things that drew me to her. I loved the relationship with Rebecca and Joe. She's his escape, you know? And actually by treating him like a normal person and forgetting about the autism, she probably gets the best response out of him.
Q: What was it like working with Morven Christie, Lee Ingleby, and Chris Eccleston?
A: The whole cast was amazing. They were all so welcoming, and they answered all my stupid questions. And they really took me under their wing. I mean, I came into this not knowing anything about anything. And they really helped. They guided me, they mothered me; they looked after me.
Q: Why do you think viewers will respond to THE A WORD?
A: I think THE A WORD is so relatable on so many levels. And I think people will get that. I mean, when I was reading the scripts, I was like, "Oh, I've had conversations like that with my mom. Oh, that's a bit like my grandparents." And it's just so relatable. It's funny. It's a comedy. It's a tragedy. It's got everything. It's about a normal, everyday family. And I think people will get that, and I think people will empathize with the characters, hopefully.
Need to catch up on THE A WORD Season 1? Find out where to watch.