5 Garry Marshall Movies That Will Simultaneously Crush Your Heart and Make You Laugh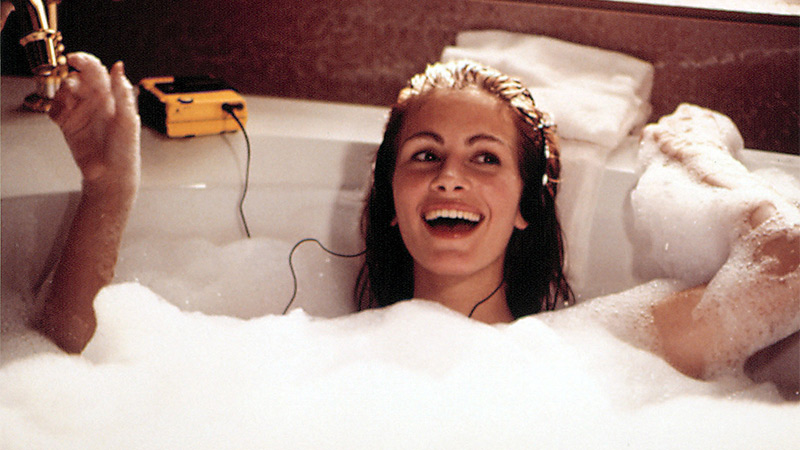 Legendary producer, director and actor Garry Marshall, who brought Happy Days, The Odd Couple and Mork & Mindy to TV in the '70s before turning his sights to feature filmmaking, passed away last week at age 81. Celebrate Garry's heartfelt yet hilarious aesthetic with any of these five classics.
1. Frankie and Johnny
A sometimes overlooked (yet critically adored) gem of a romantic comedy, Frankie and Johnny tells the story of lonely waitress Frankie (Michelle Pfeiffer), who is recovering from an abusive marriage, and fresh-out-of-prison ex-con Johnny (Al Pacino), who lands a kitchen job at Frankie's diner and tries to win her heart. Pfeiffer and Pacino, reunited after their unforgettable turns in Scarface, both earned praise. The real applause was reserved for Marshall, whose deft directorial hand managed the tricky task of preserving the story's wary eye toward all things romantic while bringing real romance to life.
2. Nothing in Common
Tom Hanks' first foray into dramatic roles and the ailing Jackie Gleason's final film, Nothing in Common is much more than a benchmark in the careers of two beloved on-screen legends. The movie stars Hanks as an immature young ad man, whose carefree existence is disrupted when his aging parents (Eva Marie Saint and Gleason) end their 36-year marriage. Hanks is forced to both confront his father's longstanding mistreatment of his mother for the first time and reconcile with the old man as he realizes his dad has serious health problems and needs help.
3. Overboard
A minor but memorable screwball comedy, Overboard stars Goldie Hawn as a snobbish, jet-setting heiress and Kurt Russell as the rural carpenter she hires to remodel her closet. Any idea where this is going? Maybe, but you probably couldn't guess the way it gets there. With a bizarre plot involving amnesia, a villainous playboy husband who makes Billy Zane in Titanic look like a Ryan Gosling romantic lead, and a shockingly high count of people falling off of yachts, Overboard might be Marshall at his silliest and his most dramatic all at once.
4. Pretty Woman
Marshall's biggest hit and perhaps the defining film of his career, Pretty Woman is the sort of classic romantic comedy that remains seared into the filmgoing public's consciousness even a quarter-century after it hit theaters. A young Julia Roberts and a young-ish Richard Gere descend from Mount Olympus to portray a street-smart but unpolished sex worker and a callow corporate raider in need of a beautiful escort. A new spin on the old Pygmalion and My Fair Lady formula with the working-class girl and her self-absorbed high-society-tutor, the film has been decried as sexist, championed as feminist, and even described by The New York Times in a 2011 retrospective as "not cluelessly traditional but thoroughly postmodern."
5. The Princess Diaries
This beloved comedy is essentially the classic little girl's princess fantasy incarnate. When awkward, unpopular American teenager Mia (portrayed by Anne Hathaway in her star-making debut), suddenly learns she is heir to the throne of the fictional European country Genovia, she agrees to take "princess lessons" from her grandmother (Julie Andrews), Genovia's Queen Dowager and comes into her own as a self-confident young woman in the process.