6 Questions with "THE A WORD" Star Lee Ingleby (Paul)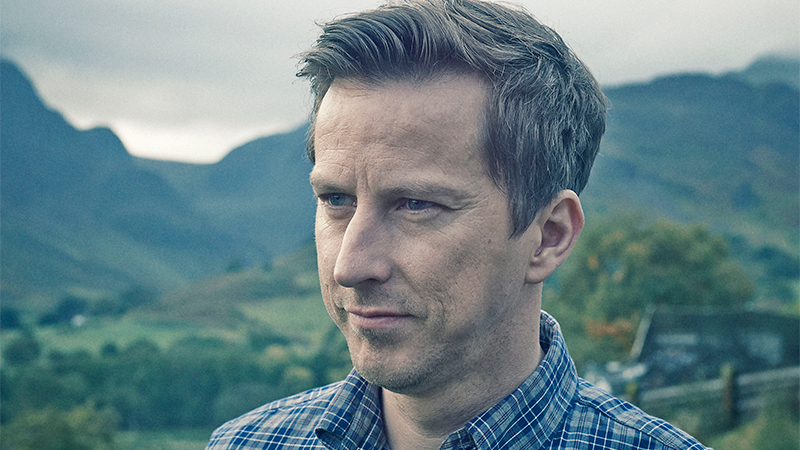 THE A WORD star Lee Ingleby discusses playing his character Paul Hughes with the truthful and honest nature of the script, how he and his on-screen wife Morven Christie are really like their characters, and how he grew up watching the work of his co-star Christopher Eccleston, who plays his father-in-law.
Q: What challenges has playing Paul brought to you as an actor?
A: The script is so truthful and honest and raw, so I think the challenge with this is keeping that, making sure it's still there. It's not messing around with what's written too much. Sometimes you've really got to inject a load of life into a script in order to make it work. But with this, it's just there on the page. So we have to make sure that what we are doing serves the script.
Q: How much did you know about the autism spectrum before you started work on THE A WORD?
A: I did a radio play once, which was about a guy in his late teens who had Asperger's, and I had to play that guy. So I did a bit of research on that. I went to the Autistic Society and met some people and talked to families who had children with different degrees of autism. And so I knew a bit about it but not much. I think what I didn't understand was the parent's point of view. Because I'm playing a father whose son gets diagnosed on the spectrum, it was important for me to understand what somebody would go through when they're faced with that. It made me realize that I don't actually know that much about the depth of it all, about the spectrum itself. I think a lot of people think they know all about it, but they don't.
Q: How was it working with Max Vento, who plays Joe?
A: Max is great. He's a little ball of energy, and he does incredibly well. When you think about it, he's got a hell of a responsibility. He had to get up every day and act and do all of that, and he's only six. But he did it with brilliant humor and good grace, and I think he enjoyed it. Well, I hope he enjoyed it. We're all used to how things work when you're filming. We know what a mark is. We know camera angles. But of course Max didn't. And so he played it very truthfully.
Q: How was it working with Morven Christie, who plays your wife, Alison?
A: Working with Morven was just a delight. I love their relationship (Paul and Alison's relationship). And I think that it was really important for us to play a marriage, a couple that had been together for a long time. Without wanting to sound too gushy or anything like that, I liked all my scenes with Morven because it just really worked. We're really like our characters. We connected, and because of the scenes that we got to play, there was so much light and shade and intensity.
Q: What was it like having Chris Eccleston as a father in law?
A: I'd always grown up watching Chris's work. I remember loving Our Friends in the North and then Let Him Have It, which was this film that I became slightly obsessed with because I was so fascinated with that story. So it was a bit of an honor to finally work with him. You sort of put people on a bit of a pedestal, and then, as always, you realize that they're just normal guys. You become mates, and you sort of just get on with it. He was great to work with. He's got this great energy and a wonderful way in which he crafts characters. I really admire that.
Q: Why do you think viewers will respond to THE A WORD?
A: It's always hard to know, I think, [how an] audience will respond to any sort of piece, whether it's a drama or a documentary or sci-fi or whatever. But with this one, at its heart it's a story about people. It's about communication, or lack thereof. It's about how people need each other, and sometimes how they don't. There are no bells and whistles. There are no car chases. There are no special effects. It's just about a family, and I think that's its heart and its key. I think that's what people will be drawn to – a simple story but one that is beautifully complex and beautifully told, I hope.
Need to catch up on THE A WORD Season 1? Find out where to watch.
Take a look at THE A WORD Season 1 photo gallery. Then check out THE A WORD character portraits.