Top 10 Most Popular Shorts on SundanceTV in 2015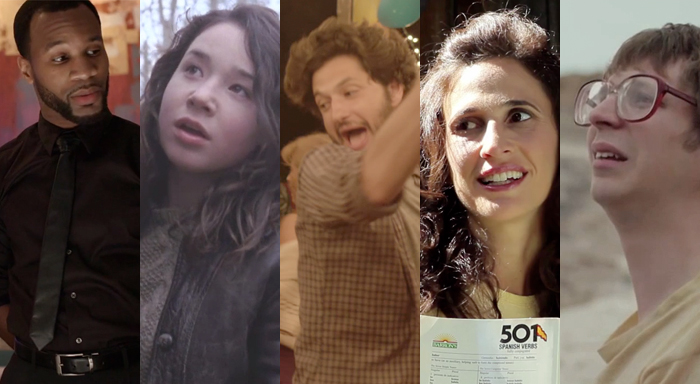 In 2015, we launched Shorts on SundanceTV. What were your favorites? See the top ten currently on the site below in alphabetical order.
1. D.N.R., starring RECTIFY's Sharon Conley

2. Everything All at Once, starring RECTIFY's J. Smith-Cameron

3. Here and Now, starring RECTIFY's Abigail Spencer

4. I'm a Mitzvah starring Ben Schwartz

5. Man, Best Short Film, Chicago International Film Festival 2008

6. Mexican in the Closet, starring RECTIFY's Kim Wall

7. Next Floor, directed by Denis Villeneuve

8. Pas De Restes, starring RECTIFY's Johnny Ray Gill

9. The Birthday Present, created by and starring RECTIFY's Sean Bridgers

10. Una Hora Por Favora, written and directed by Jill Soloway

(Ray McKinnon's Oscar-winning short "The Accountant," which definitely was among the top ten, is no longer on sundance.tv.) Watch more Shorts on SundanceTV.