Cast Members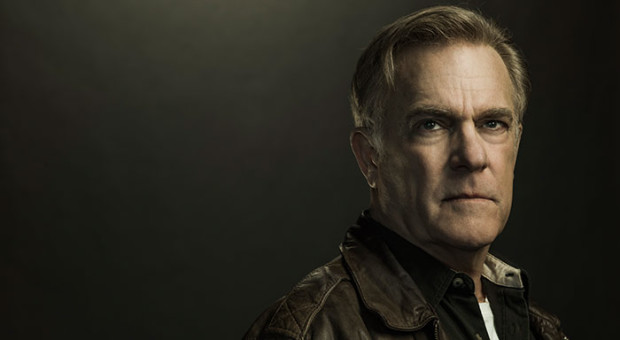 Born in New Orleans and reared in Maryville, Tennessee, Bruce McKinnon has always had a love for the outdoors and a call to be on stage. In high school he was active in sports, a member of the thespian club and attained the rank of Eagle Scout.

Initially, he attended Middle Tennessee State University as a forestry major and continued sports as a member of the Karate Club, but a chance meeting with legendary actor Burgess Meredith helped redirect his path. Following a reading from a Carlos Castaneda book that Mr. Meredith gave on campus, Bruce asked him about the hardships of becoming a professional actor. After straight talk about the high unemployment, Mr. Meredith then told Bruce, "...,but if you want to do it, Do It!" That planted a seed. Bruce transferred to The University of Tenn at Knoxville, switching majors several times while filling up his elective hours with theatre classes and performing in plays at night.

In his first audition at UT he performed the song "I Can Do That" from A Chorus Line with two black eyes from a broken nose which he received the day before from competing in the National Collegiate Boxing Championships. Though he wasn't a theatre major, he must have turned some heads because Bruce was cast as a member of the summer company. Realizing it would take two additional years to graduate in theatre, he later dropped out of college.

Bruce eventually worked on oil rigs in the Gulf of Mexico in order to earn money to move to New York and study acting with acclaimed teacher Sanford Meisner at the prestigious Neighborhood Playhouse School of the Theatre. There, he immersed himself in the art and craft of acting. He then moved to Los Angeles where he lived for many years.

When Bruce isn't on location, he now alternates between living in New York City and in Tennessee, just outside his beloved Smoky Mountains...where the best of both contrasting worlds continue to nourish his two passions.
More on Bruce McKinnon