Cast Members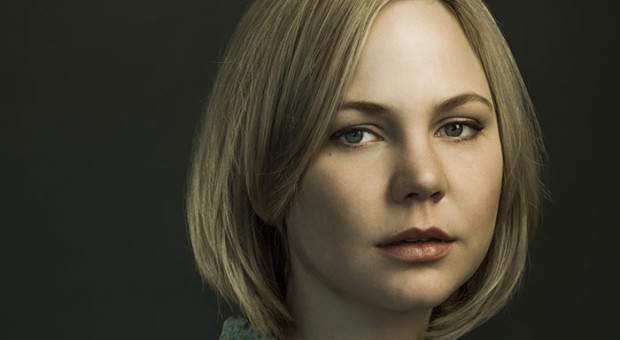 Adelaide Clemens began working as an actress in Australian television and first came to prominence when she was featured as Harper in the critically acclaimed series "Love My Way", which earned her a Graham Kennedy Award Nomination for Most Outstanding New Talent in 2008. Since then, Adelaide Clemens has quickly established herself as one of today's most exciting new faces on the small and big screen.

Currently, Clemens can be seen in the BBC mini-series "Parade's End" in the role of Valentine opposite Benedict Cumberbatch and Rebecca Hall. "Parade's End" is based on the novel of the same title from director Susanna White. HBO will broadcast the mini-series in the United States in spring 2013.

This fall, Clemens leads the successful franchise thriller Silent Hill: Revelation 3D for director Michael J. Bassett, which is an adaptation of the horror video game and a sequel to the film Silent Hill. The film's plot follows teenager Heather Mason (Clemens), who discovers, on the eve of her eighteenth birthday, that her presumed identity is false and, as a result, is drawn to an alternate dimension existing in the fictional American town of Silent Hill. The film stars Kit Harington and Sean Bean and was released by Open Road Entertainment on October 26, 2012.

This summer, Clemens completed production as Tawney Talbot in Sundance Channel's series "Rectify". The hour-long drama was created and written by Ray McKinnon. The six-episode first season will air at the beginning of 2013 on Sundance Channel; the series represents the first wholly owned Sundance Channel scripted production. "Rectify" follows the life of Daniel Holden (Aden Young), who is released from prison after serving nineteen years on Georgia's Death Row for the rape and murder of his sixteen-year-old girlfriend. After DNA evidence casts doubt on his conviction, Holden returns to his family and to his hometown where the murder occurred and where many still believe he is guilty.

Screening at the 2012 Toronto International Film Festival, Clemens will be seen in the independent feature film, No One Lives, along with Luke Evans and Derek Magyar. Directed by Ryuhei Kitamura, this horror story centers around a ruthless criminal gang who takes a young couple hostage and goes to ground in an abandoned house in the middle of nowhere.

In summer 2013, Clemens claims a supporting role in Baz Luhrmann's adaptation of The Great Gatsby. The film is based on F. Scott Fitzgerald's novel set in the moneyed society of 1920 Long Island, New York. Clemens plays Katherine, Tom's mistress (Joel Edgerton) and Myrtle's sister (Isla Fisher). Leonardo DiCaprio and Carey Mulligan star in the Warner Bros 3-D feature.

Clemens' additional credits include the Australian thriller Wasted on the Young which was screened at the Toronto International Film Festival in 2010 and the independent feature film Vampire, which was screened at this year's Sundance Film Festival, and X-Men Origins: Wolverine, starring Hugh Jackman. Upcoming yet currently undated, Clemens will be seen in Cornelia Moore's Camilla Dickinson opposite Greg Sulkin, Cary Elwes and Samantha Mathis. The film is an adaption of the 1951 novel by the young-adult fiction author Madeleine L'Engle. Furthermore, Clemens co-stars in Generation Um, alongside Keanu Reeves.

On the small screen, Clemens was seen on an episode of the Emmy® winning miniseries "The Pacific" for HBO, produced by Tom Hanks and Steven Spielberg.

Clemens currently resides in Los Angeles.
More on Adelaide Clemens