Cast Members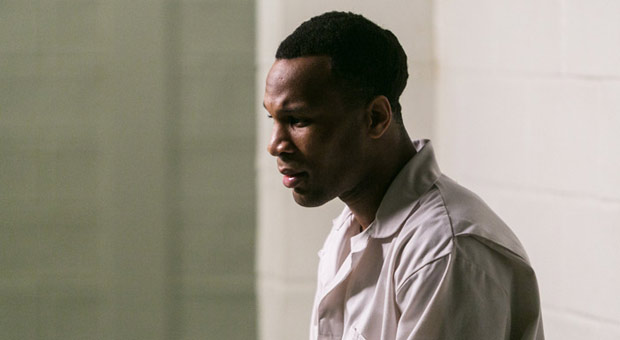 Johnny Ray Gill is an actor/filmmaker from Portland, Oregon who currently stars as Kerwin Whitman in the critically acclaimed Sundance series RECTIFY. Johnny Ray's other work includes an arc on HBO's True Blood, as Tyrese, a quasi-racist surrounded by vampires, Trey, a lead in Lifetime's Shadow of Fear, and starring as Damien Winslow, a vigilante thug attempting to protect his community, opposite Academy Award winner Kathy Bates on David E. Kelley's Harry's Law. Additionally, Johnny Ray was named one of The Backstage 30 - 30 actors listed by Backstage Magazine as on the verge of stardom!.
As a filmmaker, Johnny Ray's toured the festival circuit with two short narratives. My Turtle's Name is Dudley tells the story a woman who relives the memory of being molested by her father. It screened at the Hollywood Black Film Festival and won the grand prize for Best Narrative Short at the Haydenfilms Online International Film Festival. Pas De Restes follows the Spaulding family as they dine at a Michelin starred restaurant that doesn't allow customers to take home leftovers. It screened at BlackStar International and won Best Narrative Short at Green Lens Environmental & Portland Film Festival. Additionally, he's produced two shorts circling the internet. The Purge: The Morning After parodies Universal Studio's The Purge: Anarchy and follows Elmer as he confronts his co- worker Dan about the atrocities he committed the previous night during the annual purge when all crime is legal. It's been featured on the prestigious Shortoftheweek.com and in the Hollywood Reporter while amassing more than 90,000 views. It's pretty awkward funny stuff. Strange Fruit Hanging is a long form PSA that satirizes Kanye West's song Blood on the Leaves (from his latest album Yeezus), while paying tribute to the many victims of police brutality, racial profiling, and the unjust criminal justice system. The film screened in Ferguson, Missouri as a part of the Hands Up, Don't Shoot art exhibition sponsored by the Alliance of Black Art Galleries.
Johnny Ray never intended to become an actor, or filmmaker for that matter, but since childhood he simply loved telling stories. His true passion for the arts began while experimenting with screenwriting and spoken word poetry at Jefferson High School in Portland, Oregon, the only predominately African American school in the state. While the school found prestige from its dance and basketball programs Johnny Ray made it his mission to stand out academically, becoming class valedictorian and graduating with highest honors. Programs like MESA (Math, Engineering, Science Achievement), Upward Bound, and the Prospective Gents Club, an African centered rite of passage program designed to educated and uplift young black males, gave Johnny Ray the tools to build his mind and explore his potential. He credits his success to the mentorship of the people he was apprentice to in these programs. His senior year Johnny Ray landed an internship with screenwriter Mike Rich (Finding Forrester, The Rookie, Radio, Secretariat), and was hooked. His love for storytelling and the written word bubbled over and Johnny Ray decided this was the path down which he'd hope to forge a career. Johnny Ray attended University of Southern California for one year and transferred to Temple University where he earned a B.A., double majoring in Film Production and Theatre. While at Temple he was a Kennedy Center American College Theater Festival Irene Ryan Regional Finalist and won numerous awards as a spoken word poet. He then went on to graduate from the nationally acclaimed School of Theatre and Dance at the University of C!alifornia, San Diego, with the La Jolla Playhouse, securing a Master of Fine Arts in Acting.!
Currently, Johnny Ray splits time between Los Angeles and Portland, juggling the traffic, smog, and models of So Cal and the hipster, organic, rain filled lifestyle of the Pacific Northwest. Good times.
More on Johnny Ray Gill