Cast Members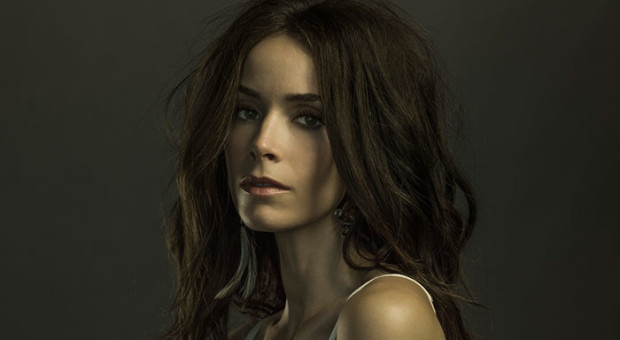 A talented actress, writer and producer on both the big and small screen, Abigail Spencer is quickly making a name for herself in Hollywood.
Spencer will next be seen in Sam Raimi's, Oz, the Great and Powerful, a prequel take on The Wizard of Oz tale. Spencer joins James Franco, Mila Kunis, Rachel Weisz and Michelle Williams. The Disney film will be released March 8, 2013.
Also upcoming, she will star in the Sundance Channels first scripted series Rectify. The series follows Daniel Holden (played by Aden Young) who must put his life back together after serving 19 years on Georgia's Death Row before DNA evidence calls his conviction into question. The series is slated to premiere in early 2013.
Spencer also recently wrapped production on the indie Kilimanjaro opposite Brian Geraghty and reprising her role of "Annie" for the online series Burning Love on YouTube which got picked up for a second and third season. The series was produced by Red Hour and is a funny parody of Bachelor-esque show. She will also reprieve her role on the USA hit show, Suits and will be seen in the new season of Childrens Hospital for Adult Swim.

Abigail is also currently filming the lead in Daniela Amavia's cinematic piece "beautiful now." produced by Keith Kjarvel/Unified Pictures.
As a screenwriter and producer, Spencer is in development on Wrong Number, with James Franco producing through his Rabbit Bandini Productions banner. Spencer will also star in the indie romantic comedy directed by AnnaRose King. Spencer also co-wrote the television series, Teach with Lauren Miller, which was purchased by ABC Family and deals with the life of high school teachers.
Spencer recently starred alongside Gerard Butler in Curtis Hanson's, Chasing Mavericks. The film follows Surfer Jay Moriarity who sets out to ride the Northern California break known as Mavericks. She was also seen opposite Jon Hamm on AMC's award winning and critically acclaimed original series, Mad Men, in the series' third season as Don Draper's latest love interest, who also happens to be his daughter's school teacher. Other film credits include McG's This Means War and Jon Favreau's Cowboys and Aliens.
More on Abigail Spencer