See Rectify's Caitlin FitzGerald in Always Shine, Streaming Exclusively on Sundance Now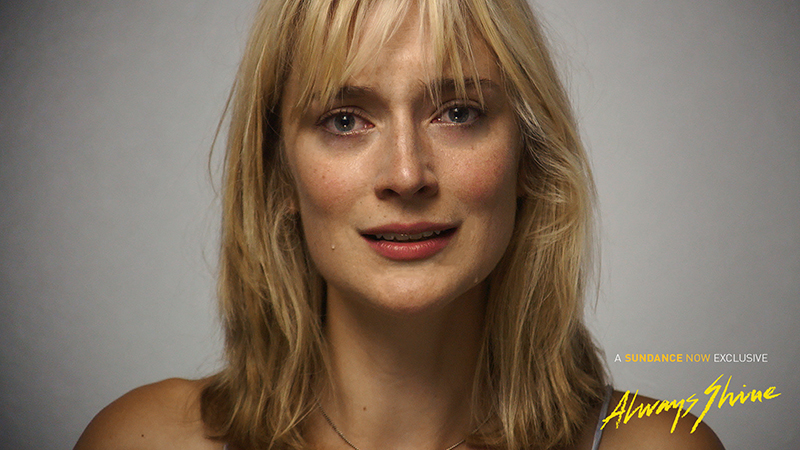 Rectify fans have the chance to see Caitlin FitzGerald, who played Chloe on Season 4, in the film Always Shine — the award-winning, critically acclaimed introspection into the competitive and hostile nature of toxic female friendships. The chilling thriller, which also stars Mackenzie Davis from AMC's cult-favorite Halt and Catch Fire, will be available exclusively on the Sundance Now streaming service beginning Feb. 2, 2017.
The third film from filmmaker Sophia Takal (Wild Canaries and the SXSW award-winning Green), Always Shine is a story about a complicated friendship between two actresses who head out of Los Angeles to Big Sur for the weekend in hopes of reviving their relationship. Once alone in Big Sur, the two women's suppressed jealousies and deep-seated resentments boil to the surface, causing them to lose control of their emotions.
"We're thrilled to offer our members this award-winning drama exclusively," says Sundance Now's curator, George Schmalz. "As we expand upon our fictional titles and compelling narratives this year,  members can look forward to more provocative content only available on Sundance Now."
The Atlantic calls the film a "sobering female rivalry" and Vogue writes, "It's an exploration of the impossible tightrope act women perform just to stay within the bounds of acceptable femininity, and it culminates in a nightmarish horror plot."
Winner of Best Narrative Feature in the 2016 Montclair Film Festival and winner of the Jury Prize at IFF-Boston in 2016, Always Shine was also a well-received darling at the Tribeca and Venice film festivals.
Sundance Now offers a 7-day free trial upon sign up at sundancenow.com; after the trail expires, the service costs $6.99 per month or a $59.99 annual membership fee. Sundance Now is accessible via web, iOS, Android, Roku, Apple TV, and Chromecast.
Begin your Sundance Now experience by watching Always Shine.
Follow Sundance Now on Twitter @sundance_now and Facebook @SundanceNow.