6 Questions with "RECTIFY" Creator Ray McKinnon Before The Final Season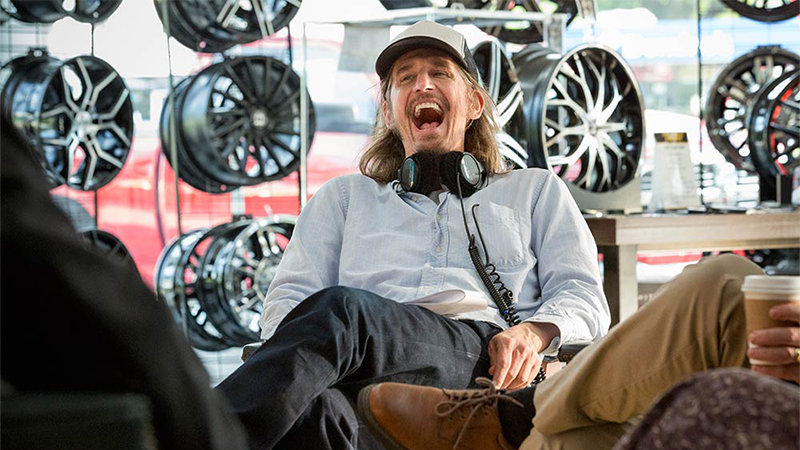 In honor of RECTIFY's powerful final season, Ray McKinnon divulged what he ate after the last day on set, whose storyline fans might be satisfied with most and the object he wishes he kept from the Holden-Talbot kitchen renovation.
Q: What new character interests you the most in Season 4 that you can tease before the premiere?
A: What?! I love all the new characters. Pickle, Avery, Chloe… Hopefully, they will grow on the audience and feel as fully realized as we have striven for all the characters.
Q: What was the feeling like the last day on set?
A: As always, there was the pressure of "making the day" followed by the emotion of it being the last day of the series followed by a feeling of gratitude for having been allowed to tell this story followed by the relief making it to the end followed by a really big hamburger.
Q: Did you keep anything from any of the sets?
A: No, but now that you mention it, I wish I had taken that stove.
Q: RECTIFY was ahead of the curve in exploring the gray area surrounding guilt and innocence that's so popular now with fiction shows like The Night Of or American Crime, and non-fiction shows like Making a Murderer and The Jinx. What's your take on this trend, and why do you think it's such a fertile area to explore?
A: I think we all like whodunits. Both real and imagined. It's really nothing new. They will always be intriguing. Perhaps, it's the pace, the ambiguity, the humanity, the psychology, the imperfectness of these stories is what has caught our eye. But I'm just guessing.
Q: As a follow up to that, what do you hope RECTIFY provides that's distinct in telling these types of stories?
A: I don't know. I didn't consciously set out to tell something distinct. I just wanted it to feel true in the ways fiction can. Really what I wanted was to see and experience Daniel's first week of freedom. I got more than I bargained for.
Q: Without giving anything away, whose storyline do you think fans will be satisfied with most when the series ends?
A: Melvin's.
Watch the Season 4 trailer and take a 360° virtual tour of Daniel's Death Row Cell.
Need to catch up on RECTIFY? Find out where to stream, download or purchase Seasons 1-4.