"RECTIFY" Recap: Season 3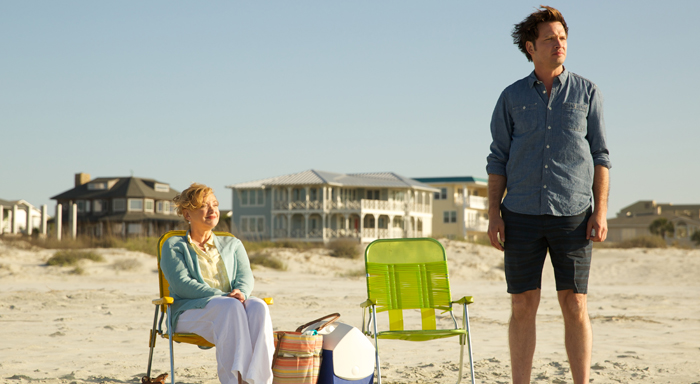 With his plea deal made official, Daniel comes to terms with his imminent exile from Georgia. He moves out of the Talbot residence after Ted, Sr., unable to forgive Daniel's assault on Teddy, asks him to leave. He moves in with Amantha, where his old friend (and Amantha's landlord) Melvin hires him to paint the swimming pool.
Amantha and Jon meet at a bar and decide to separate.
Tawney moves out of her house and stays with her friends the Mitchersons.
Jared reconnects with his ex-girlfriend, Claire, who helps him cope with the fallout from Daniel's plea deal and his frustrations with being kept in the dark.
Sheriff Daggett and D.A. Person team up to investigate George's death and to dig deeper into Hanna's rape and murder.
Senator Foulkes suffers a stroke, paralyzing him and relegating him to a wheelchair.
Janet attempts to comfort Daniel in the wake of his plea deal, and is confused by his move-in in with Amantha. A rift grows between Ted, Sr. and Janet after he tells her that Daniel assaulted Teddy. Though heartbroken for Teddy, Janet vows to keep helping Daniel.
Jon introduces Janet to the New Canaan Project, an organization that offers psychological and career counseling to ex-offenders. Janet tearfully thanks Jon for all of his help.
When Jared reaches out to Teddy to bond, the two go on a joyride together, which transitions into stalking Tawney outside the Mitcherson's house. Teddy shares a personal account of his high school days, when he pressured his date into having sex. Teddy reminds Jared that he's nothing like Daniel, nor is he anything like Teddy.
Sheriff Daggett's search of George's trailer in Florida costs him a reprimand by D.A. Person for going outside of his jurisdiction. Furthering his investigation, Daggett visits George's father Benji Melton to question George's suicidal tendencies.
Amantha pursues a managerial track at Thrifty Town. She has a fling with a businessman named Forrest while at a training retreat. Though initially mad at Daniel for accepting the plea deal, she softens when Jon reminds her that Daniel still needs their help.
After Teddy refuses marriage counseling, Tawney begins individual therapy and comes to realize that Teddy's anger issues make her feel "trapped." She goes to stay with her foster mother Miss Kathy.
Sheriff Daggett questions Daniel and Trey, as well as Tawney, about their trip to Florida. He suspects Daniel of killing George, especially when Trey hints that Daniel had good motive.
Daniel learns that he is a suspect in George's death and about the strict terms of his probation. Jon stays in Paulie to help Daniel, offering counsel to Daniel as Sheriff Daggett investigates him.
Teddy finally agrees to marriage counseling and, after attending a productive therapy session on his own, he offers to let Tawney live in the house alone while she figures out what she wants. Tawney promises Teddy that nothing will ever happen between her and Daniel.
Still seeking details, Jared complains to Janet that no one tells him anything about family affairs. Janet promises to tell him everything once Daniel settles into his new place.
Sheriff Daggett shifts his suspicions toward Trey amid a mountain of damning evidence. Daniel's spirits rally upon learning that he's no longer a suspect in George's death.
Sheriff Daggett and D.A. Person question Chris Nelms, one of the kids who was brought to the station after Hanna's murder. Chris confesses to raping Hanna along with Trey and George. Armed with this knowledge, Sheriff Daggett interrogates Trey and cites all the evidence implicating Trey in George's death. Sheriff Daggett speculates that Trey killed George to prevent him from speaking up about the rape. Trey admits to planting George's wallet, phone and gun in George's trailer but insists George killed himself. Unconvinced, Sheriff Daggett arrests Trey.
Ted, Sr., urges Teddy to save his marriage and reveals that he was part of the reason that Teddy's mother left them — as he never bothered to repair the marriage after he emotionally cheated on her.
Jon confronts Senator Foulkes and vows to expose his corruption and exonerate Daniel.
When forced to leave the apartment complex due to complaints from neighbors about his presence, Daniel decides to leave Georgia immediately. "It's over, mother," he tells Janet. Daniel and Janet take a road trip together, stopping first at the prison, then the beach.
Daniel and Tawney meet for the first time since their night in the motel, yet the encounter in the prison meeting room is revealed as a dream.
Janet drops Daniel off at the New Canaan house in his new home state: Tennessee.
Need to catch up on RECTIFY? Find out where to stream, download or purchase Seasons 1-4.
Test your RECTIFY Season 3 knowledge with quizzes on every episode.