6 Questions with Project Return's Executive Director Bettie Kirkland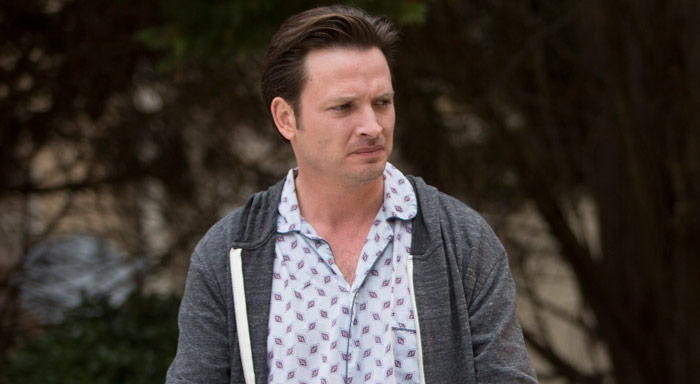 In RECTIFY episode 302, Jon Stern mentions to Janet Talbot that there is an organization, the New Canaan Project, that helps ex-offenders re-acclimate to society and that will help Daniel get back on his feet. The New Canaan Project is based on the real-life Nashville-based organization Project Return. Project Return's mission is to provide services and connect people with the resources they need to return successfully to work and community after incarceration. Their vision is for a full and free life after imprisonment. We talked to Project Return's Executive Director Bettie Kirkland, and got input from her staff, about the jobs they offer, the assistance they provide and what type of occupation they have in mind for Daniel Holden.
Q: What types of jobs are offered by your services?
A: Our agency partners with a wide array of local businesses, complementing the skills and job experience of our talented participants. Some of the industries we help our participants gain employment in are: food service and hospitality; manufacturing, transportation, logistics, and warehousing; housekeeping and janitorial positions; building, construction, and skilled labor; groundskeeping and landscaping; and sales, retail, and customer service.
We also know the value that education adds to a résumé and the lives of our job seekers. With this in mind, we work with local community colleges and instructors to get our participants certified in various industries, whether it's ServSafe in the food industry, or becoming a certified welder.
Additionally, Project Return runs a transitional employment program, known as PROe (which stands for Project Return Opportunities for Employment). Through PROe, we are able to screen and hire our own participants, putting them to work in the immediate term while they are on the path to long-term employment, gaining wages, references, and experience along the way.
Q: What kinds of extra assistance do you provide in making this transition? Is there training provided?
A: Because employment is the number one predictor of a crime-free, productive future, Project Return's central focus, always, is helping each participant get a job. To help our participants gain employment, Project Return provides job readiness classes, wherein participants learn practical tips on looking for a job, interviewing, and keeping a job successfully, along with other things crucial to their successful futures, such as relapse prevention and financial management.
Once participants complete job readiness classes, they meet one-on-one with a counselor, who will help them develop a résumé and job search plan. Then they begin the iterative process of searching for work and checking back in with us to get more job leads, more encouragement, more case management and job coaching, and more bus passes to navigate the city.
We also provide them with resources and referrals to address their immediate, critical needs. People returning to our community from incarceration typically have an array of needs they need to fill immediately: they lack ID documentation, food, essential medication, clothing, housing, among other things. We assist them in getting vision correction and dental checks, for example. Our wraparound assistance keeps them on the path to employment and a successful reentry.
When our folks gain employment, Project Return kicks in to provide whatever they need to be right on the job: work clothes, footgear, hard hat and tools, and two weeks of bus passes to get through to the first paycheck. We then start our next chapter with them: our job retention program, focused on the successful navigation of the realities of working life.
Q: What do you find is the hardest part about reintegrating a person into society?
A: For many, it is the immediate and overwhelming difficulty of dire straits and no income. Additionally, they face stigma, internal barriers, limited work history, having to disclose a criminal background in the job application process, and lack of housing. Oftentimes they have no family members who are supportive. Most face oppressive debt incurred from the criminal justice system.
Q: What's a résumé pointer you would give to the former inmates?
A: Many of our participants are, understandably, concerned about gaps in their work histories. At Project Return, when we help our participants develop résumés, we don't list a work history chronologically; we list the industries that person has worked in, starting with the industry in which that person has most experience. That way, a participant can highlight his or her skills effectively without the distraction of time gaps in work history.
Another pro tip: any job performed in incarceration is still a job. Any experience is still experience! Learn to speak well of your abilities, and carry a résumé that you can be proud of.
Q: Is there anything the usual citizen can do to help Project Return?
A: We have many ways concerned citizens can help our agency! Project Return and the community we serve are inextricably linked. We rely on community support for the strength of our agency and, in turn, our services make the whole community a better place to live—because when opportunities are extended to all its residents, our economy is stronger, our neighborhoods are safer, and our community is an overall better place to live.
To that end, members of the Nashville community can volunteer, whether it's conducting mock interviews to hone our participants' job seeking experience, helping out with administrative tasks (because filing is important, too), or mentoring one of the men and women coming through our program. It is exciting work, done with people who are determined and resilient, and grateful for their freedom. As always is the case with a nonprofit organization, we are grateful for any financial support. If you're outside of the Nashville area, feel free to follow what we're doing on social media to help spread the word about how important reentry is to every community.
Q: Do you have a job idea for RECTIFY's Daniel Holden, if he were to use your program?
A: We would love the opportunity to connect him with employment opportunities such as press operation, electroplating, maintenance work. Or, with Nashville's year-round beautiful weather, Daniel's love of the outdoors, and Project Return's newly starting landscaping business, we'd be pleased to make him a part of the crew! Beyond that, because we know that technology jobs are abundant and technology careers are promising, we'd like to sponsor Daniel in some coding training so that he could bring his gifts to that field and become an exciting part of the 21st century workforce.
Need to catch up on RECTIFY? Find out where to stream, download or purchase Seasons 1-4.