"RECTIFY" Recap: Season 2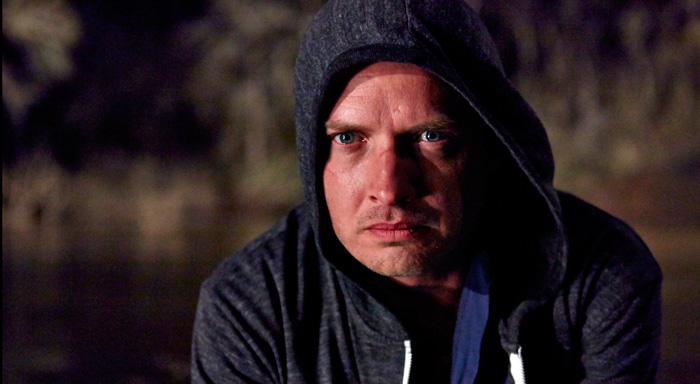 Daniel Holden wakes up from an induced coma after being brutally beaten by Bobby Dean and his friends. Carl Daggett arrests Bobby after an eyewitness identification but Daniel does not press charges, allowing Bobby to go free.
In flashbacks, Daniel becomes deeply depressed after his friend Kerwin is executed on death row.
Teddy and Tawney's marriage unravels when Tawney admits that she and Daniel share feelings for each other. Filled with contempt, Teddy tells Carl that Daniel assaulted him but asks Carl to keep it a secret. Meanwhile, using the house as collateral, Teddy starts a tire rim rental business and grows disheartened when it flails.
Carl tells Sen. Foulkes about Teddy's assault. Sen. Foulkes plans to use the incident to reopen the case against Daniel, but his hopes are dashed when Teddy refuses to press charges. Ted Sr. keeps the assault a secret from Janet, worried it would tear his family apart.
Daniel's family continues to support him as he adjusts to life outside prison. Amantha decides against moving to Atlanta and takes a job at Thrifty Town; Janet demands patience from Ted Sr. when Daniel unexpectedly demolishes the kitchen for a renovation project; Jared, concerned for Daniel's safety, spies on Bobby.
Meanwhile, Daniel tries to live a normal life. He befriends an antique shop owner named Lezley and sleeps with Marcy, the diner waitress, while attending a party at Lezley's house.
Jon Stern and Amantha go public with their relationship in Paulie. Jon invites Amantha to move with him after he gets a job offer in Boston. Amantha declines.
Daniel and Trey take a road trip to George's trailer in Florida. While drunk and high, Trey reveals that he and George had sex with Hanna Dean in the woods after Daniel "couldn't get it up" with her. He presumes that Daniel killed Hanna after seeing them have sex. When Trey abandons Daniel the next day, Daniel calls Tawney and asks her to pick him up. She comes to his aid but tells him that their close relationship cannot continue.
When Tawney becomes pregnant, an overjoyed Teddy announces the news to the family despite Tawney's wish to keep the pregnancy a secret. When Tawney suffers a miscarriage, Teddy interprets her calmness as a sign that she didn't want the baby. Tawney leaves Teddy and calls Daniel from a motel room. He joins her and spends the night at her side. Daniel tells her about his assault on Teddy.
To Sen. Foulkes' disappointment, D.A. Person decides not to reopen Daniel's case due to lack of evidence. She offers Daniel a plea deal of time served plus 10 years. When Daniel refuses to serve more time, she agrees to time served and drops the rape charge on the condition that Daniel leave Georgia forever. Jon and Amantha urge Daniel to fight for his innocence and go to trial, but Daniel accepts the D.A.'s deal. In his debrief with D.A. Person, he confesses to strangling Hanna but also reveals that he saw Trey, George and Christopher have sex with Hanna before later finding her dead. He adds that Sen. Foulkes coerced his original confession.
As Carl investigates George's disappearance and Trey's involvement in it, Teddy decides to press charges against Daniel.
Need to catch up on RECTIFY? Find out where to stream, download or purchase Seasons 1-4.