6 Questions with "RECTIFY" Composer Gabriel Mann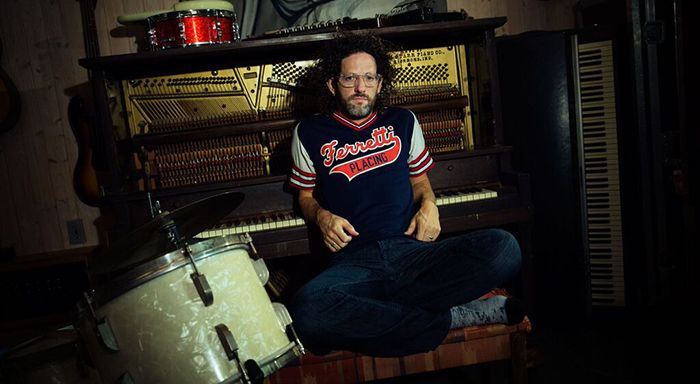 RECTIFY composer Gabriel Mann talks about expanding the score's musical range, creating music for Daniel and Tawney and writing songs with fourth graders.
Q: How would you describe the sound of RECTIFY?
A: Dark and beautiful…. We tend to use a lot of solo piano, and solo piano is generally a little more intimate and a little less propelling. As we got towards the end of [Season 2], there was a lot of stuff between Daniel and Tawney, and we didn't want their relationship to sound like anything else. They don't really have a theme, they just sort of generally have a lot of beauty surrounding their scenes. And then there's a lot of cello.
Q: How has your work on the series evolved season to season?
A: In the first season, [creator Ray McKinnon] was very hands-on. He would come over every week and we would really get into it together. Every note we would sort of scrutinize. By the time we got to the second season… we had developed a relationship that was working, and he felt like he could trust me to… [laughs] leave me alone, basically. He still has a lot of input, but we were able to do it a little more casually.
The music has expanded. Just the sound of it has expanded. I think we were a little more careful at the beginning to stay in a zone, sonically, and we've added to our palette of sounds as things become more complicated.
Q: Did you get any memorable audience feedback on your work after Season 2 aired?
A: Yeah. There's one episode where [Tawney and Daniel] are in the hotel, and it's just like this bright, sunlight music in there. Then there's another where she goes to pick him up and they stop and have a long conversation. I have this—it's not exactly funny, but it's sort of wacky—pizzicato strings and weird violin melody, when Daniel's riding his bike. Every once in a while, I get a spot where there's not a lot going on, and I'm filling that and just sort of telling my own little story with the music. They're not supporting any dialogue; they're supporting a visual. So it's almost like a music video.
I feel like I get that opportunity more on RECTIFY than on other shows. It definitely allows for that—not just in the music, but in other departments also. Everybody gets to do cool stuff on this show that they don't get to do on other shows. I think that's one of the reasons that it's so beloved. The people that watch it feel that. They feel it in all the ways you feel things on the shows you love the most, or any piece of art that you are into. You know, like, someone nailed that, whatever "that" is.
Q: What do you think is responsible for that kind of creative culture on something as massive and collaborative as a series?
A: I think it's totally top-down. It's like any company, in some ways. It is an art, but when you're making something so collaborative it becomes sort of like a small company. So the people at the top of this show are the executive producers and Ray. And also SundanceTV. The people in charge of why this show exists and how it has been allowed to exist, the person who wrote it at the beginning, Ray, and the fact that he's totally absorbed with every aspect and on top of every aspect of it. All of these people just want the show to be awesome.
Q: What was it like scoring Ted's scenes as he fell more into the role of antagonist last year?
A: So hard. Very hard. You have to be very careful with him because his character is so complicated. There is one particular scene that I think came out great…. [Tawney and Ted] are in the bedroom, they have this long scene where they're basically falling apart. It's very complicated. And I have to choose my notes very carefully. It's part of what makes the show very rewarding. When I feel like I get it right and then I present it to Ray and he agrees, that's very rewarding.
Q: Can you talk about your recent work with Los Angeles public school students?
A: That was organized by America Scores, which is a non-profit and they go into schools and put kids together with musicians. It's partially to demystify the process of making music, and show them that music is more than super-famous people on the radio or on YouTube. It's a crazy experience, you learn a lot as a composer, a lot about where these kids are at, and the kids get to see what a real working musician is like. I mean, they're in third or fourth grade, and we wrote a song!
Need to catch up on RECTIFY? Find out where to stream, download or purchase Seasons 1-4.