6 Questions with "RECTIFY" Star Aden Young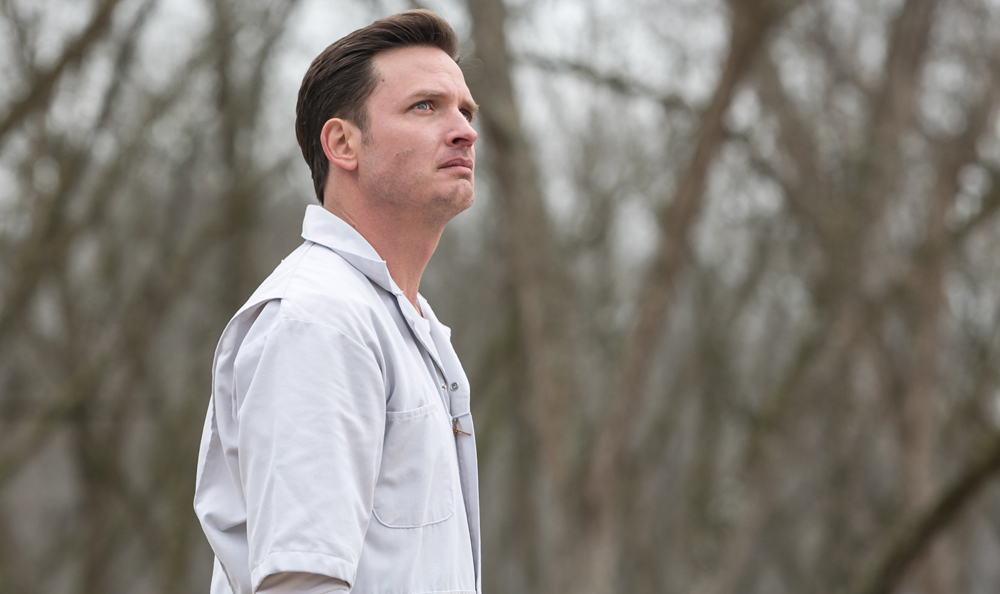 On the heels of his Critics' Choice Award nomination for Best Actor in a Drama Series in RECTIFY, we sat down with Aden Young to talk about all the attention the show's been getting, his on-set spiritual mentor and what he's learned from playing Daniel Holden.
Q: RECTIFY has landed on a lot of top 10 lists last year. Have you been dealing with any extra attention as the show's fan base continues to grow?
A: It's always a joy to show up to the theater to find a full house—that's your desire as an actor—and to see the audience of RECTIFY grow is a wonderful thing. Personally, it's certainly opened doors to other opportunities for work, but more than that, I'm just proud to be associated with such quality people. Even the weird ones.
Q. Do people have any unique takes on the show back in Australia?
A: There is certainly a yearning for high quality television in Australia, and I think RECTIFY certainly hit that mark with the Australian public. There is also a fascination with the subject of capital punishment in a so-called "civilized society," as it has been over 40 years since the last person was executed in Australia.
Q. Daniel finds a sort of spiritual mentor in Season 2 in Lezlie-with-a-Z. Do you have any figures like that on the RECTIFY set?
A: Unfortunately just before commencing Season 2, I had a bad fall stepping over my son while moving houses and put my back out. Some mornings I would wake to immeasurable pain, but I didn't want any painkillers to cloud my focus, so I found that taking a blast of oxygen would bring some respite. So, I'd sit there with Dan, our medic, for ten minutes or so and find my way back into the land of the living. Dan had retired from a life of EMT service, having saved countless lives and having seen the worst of the matter. Those minutes were rather monkish, as we'd talk through what it might be all about. Didn't settle on any answers but it's a conversation I look forward to continuing next season.
Q. RECTIFY's first season finale left Daniel in a coma, but this time the cliffhanger might be even bigger. Do you worry about Daniel?
A: I suppose it's part of the job description to have to worry about Daniel. Here's a guy who's been given a second chance to live yet has no real skills to put that living into practice. There's a wonderful Australian artist and poet, Michael Luenig, whose characters confront the world they inhabit with a mixture of curiosity, wonder, cynicism and fear—so, many of these characters relate to Daniel's journey in his new world. Like them, he has to find his way onwards by feeling.
Q: You were nominated for a Critics Choice Award for Best Actor this year. What was your reaction when you found out?
A: A little bit of sock dancing on polished floor boards. Awards are awards, but if it broadens exposure to the show that's a great thing.
Q: Have you learned anything by playing Daniel for two seasons?
A: I hope so. There are so many remarkably creative people involved with the show on all levels, and it's such a rich environment for collaboration you would be a fool not to learn something. More than anything, I've learned to keep trying to read between the lines of Daniel's choices.
Need to catch up on RECTIFY? Find out where to stream, download or purchase Seasons 1-4.