6 Questions with "RECTIFY" Star Abigail Spencer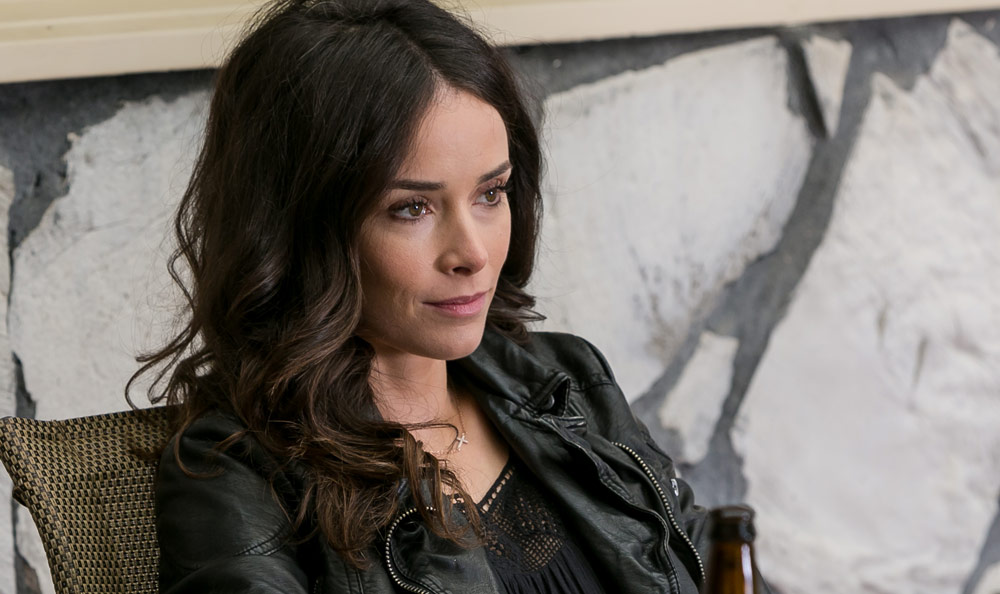 With the Season 3 premiere date of RECTIFY just announced, we thought it was time to catch up with series star Abigail Spencer (Amantha). The actress filled us in on her favorite moment in Season 2, what her Mad Men character meant to that series and how she landed her role in True Detective.
Q: Do you have a favorite moment from RECTIFY's second season?
A: I loved Episode 204, "Donald the Normal." That entire episode really touched me—when Daniel goes to visit Kerwin's family and Amantha binge eats and applies for a job at Thrifty Town. It broke my heart.
Q: Amantha takes a job working the register at Thrifty Town in Season 2. Did you ever work a memorable day job?
A: When I was in my early 20s, I was an assistant for a wonderful and very wealthy family in Los Angeles. They let me drive their way-too-expensive-for-a-20-year-old sports cars around town to run errands. I was making $300 dollars a week. It was surreal and I was terrible at the job. But I think they found me entertaining, so they kept me around until I booked my first pilot. Then I was a hostess. And the toilet cleaner and snack buyer at my acting teacher's studio.
Q: At this point, do you have more sympathy for Amantha or Daniel?
A: I feel for all the characters deeply. How can you not feel for Daniel with all he's been through? But I think this is a moment where you really start to realize what Amantha lost all these years.
Q: RECTIFY has been on the air for a couple years now. Was the feeling among the cast and crew any different returning to shoot Season 3?
A: I definitely felt more of an ease. We are family now, and a part of each other's lives for more than the time we are shooting. I was really looking forward to being with everyone consistently again. It's such an incredible group of people. I am constantly in awe of their hearts and commitment to the work and the vulnerability. They make me want to be a better human. And Ray, it is good to be back in Ray's care.
Q: Now that Mad Men is over, do you have any final thoughts on your character, Suzanne Farrell, and what she meant to the series?
Listen to Leonard Cohen's song "Suzanne" and that will tell you everything you need to know.
Q: You're also in the new season of True Detective. Did you come into it as a fan of Season 1?
A: Yes, I was a fan, but I didn't think of myself for the show at all. I just thought it was beautiful in every way. My boyfriend was the one who told me a few times that I should be on the show. And then my agent, Craig Shapiro, and the casting directors, Libby and Junie—who also cast RECTIFY, thought of me for the show. I got to meet creator Nic Pizzolatto and that was that. I loved him. And I felt a strong connection to his storytelling.
Need to catch up on RECTIFY? Find out where to stream, download or purchase Seasons 1-4.