Abigail Spencer of "RECTIFY" Produces Short Film Showcased at the Atlanta Film Festival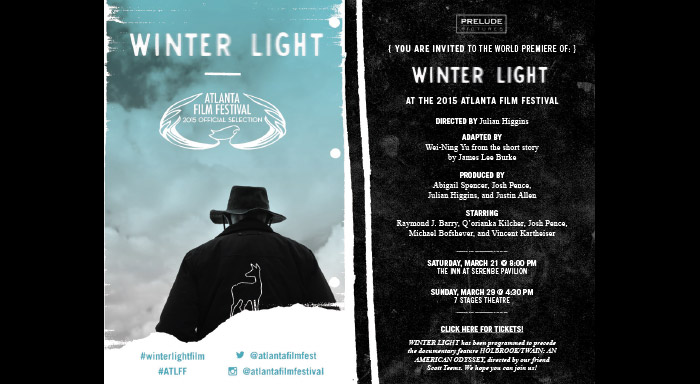 RECTIFY's Abigail Spencer (who was also featured prominently in Mad Men Season 3) will be premiering the short she produced — Winter Light — at the Atlanta Film Festival on Sat., Mar. 21. A modern Western set in Montana, the film stars Mad Men's Vincent Kartheiser (Pete Campbell) and tells the story of an aging professor pushed to the edge by two hunters who trespass on his property. The short is paired with the feature-length documentary Holbrook/Twain: An American Odyssey which also involves some RECTIFY talent: writer/director Scott Teems and actor Hal Holbrook (who played Daniel's lawyer in Season 1).
Need to catch up on RECTIFY? Find out where to stream, download or purchase Seasons 1-4.