"RECTIFY" Makes Best of 2014 Lists, Earns Award Nomination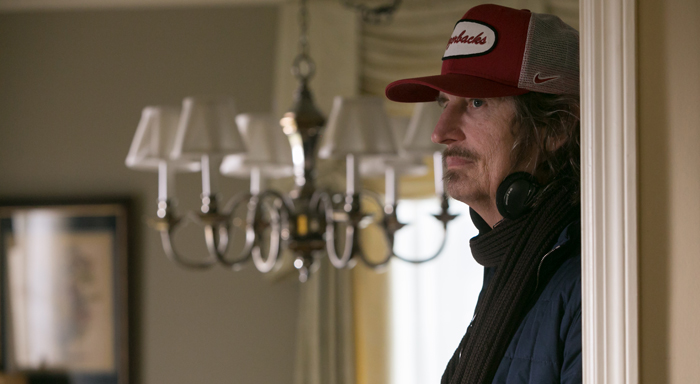 This week, top TV critics honor the "exquisite" second season of RECTIFY with spots on the year's best-of lists; while show creator, Ray McKinnon and writer Kate Powers earn award nods and series star Abigail Spencer signs on for an exciting new role.
Read on for more:
•The Writer's Guild of America nominates RECTIFY's showrunner Ray McKinnon and newest writer, Kate Powers, for a WGA Award for outstanding work on this season's episode, "Donald the Normal." HitFix's Daniel Feinberg writes, "Awesome to see the recognition for RECTIFY in the Episodic Drama category. That's a stacked field and the recognition is well-earned."
•The Huffington Post's Maureen Ryan raves about the series, writing, "By turns wise, beautiful, sad and strangely optimistic, RECTIFY is a nuanced, compassionate drama that quietly but resolutely earns every one of its deeply affecting moments."
•HitFix's Alan Sepinwall applauds RECTIFY's artistry and originality, writing, "Few shows on television have more confidence in what they are, and none are so committed to such an idiosyncratic, uncommercial approach."
•Indiewire highlights Aden Young's performance in hopes of a Golden Globe win, hailing Young for the way he "captures the [second season's] subtle change with a surprising command, digging deep into Daniel's psyche rather than treading cautiously through it."
•Entertainment Weekly places RECTIFY second on its best-of-2014 roundup, celebrating the series  for "delving more deeply into a lost soul and… remaining committed to truth-finding, patient pacing, and careful straddling of naturalism and subjectivity."
•IGN's Matt Fowler lists RECTIFY among the year's best TV, calling the second season "a majestic force."
•Deadline Hollywood reports that Abigail Spencer has been cast in the upcoming second season of True Detective.
In other SundanceTV news:
•Maggie Gyllenhaal is nominated for this year's Screen Actors Guild Award for Outstanding Performance by a Female Actor in a Television Movie or Miniseries for portraying Nessa Stein in THE HONORABLE WOMAN.
•The A.V. Club's Kayla Kumari Upadhyaya calls ONE CHILD "one of the most successful critiques of a broken system I've seen in a while… a critique of an entire justice system told intimately through the eyes of one family, giving real bodies and feelings to the problems it probes."
•IndieWire previews BABYLON with a focus on the series' "exciting" talent roster, including star Brit Marling and producer/director Danny Boyle.
Need to catch up on RECTIFY? Find out where to stream, download or purchase Seasons 1-4.