Songs From "RECTIFY" Episode 210 (Unhinged)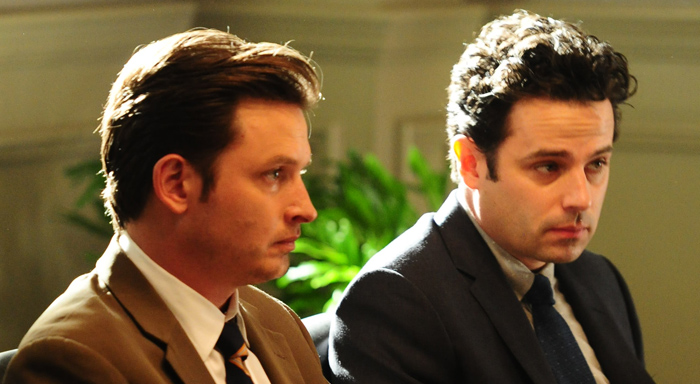 Though Gabriel Mann's original score provides the majority of RECTIFY's soundtrack, music supervisor Linda Cohen works alongside creator Ray McKinnon to pick just the right outside tracks for certain special moments. The finale features only one song, but it's significant:
Arvo Pärt – "Fratres"
This complex piece underscores the season's final sequence, intercutting Jared's trip to the Deans' house, a local boy's discovery of George's body, and Ted visiting Sheriff Daggett at the police station with Daniel, sitting alone in the empty courthouse, recovering from his deposition.
Want more music from RECTIFY? Check out the Pandora radio station.
Need to catch up on RECTIFY? Find out where to stream, download or purchase Seasons 1-4.