Top 10 Songs About Doing Time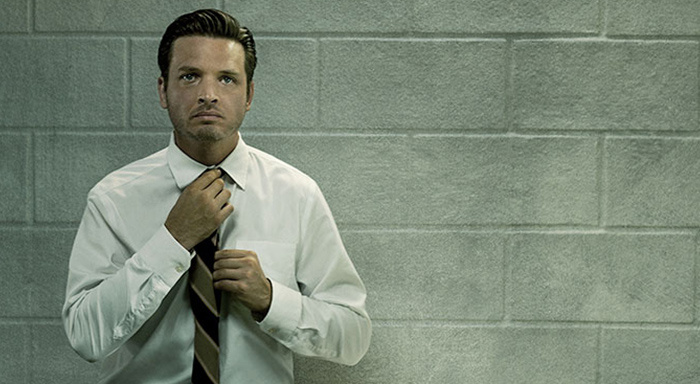 Songs about serving time and prison culture have captured our attention for decades. Sometimes they're serious and tough to listen to, other times they're oddly upbeat or downright rabble rousing. Have a listen.
1. Johnny Cash – "Folsom Prison Blues"
"I shot a man in Reno just to watch him die"
Johnny Cash is quoted as saying, "I sat with my pen in my hand, trying to think up the worst reason a person could have for killing another person, and that's what came to mind." There is no song from ol' Johnny that states the prisoner's lament better than this rabble rouser of a song.
2. Public Enemy – "Black Steel in the Hour of Chaos"
"Public enemy servin' time, they drew the line y'all to criticize me for some crime. Nevertheless they could not understand that I'm a Black man and I could never be a veteran. On the strength, the situation's unreal, I got a raw deal, so I'm goin' for the steel."
Chuck D's locked up in a cell. Labeled a draft dodger for the war or, as he sees it, a conscientious objector. It's up to Flavor Flav, Terminator X, and S1W's to rescue Chuck. Talk about an A-Team.
3. Bob Dylan – "Hurricane"
"Put in a prison cell, but one time he could have been the champion of the world"
This may be Bobby's greatest achievement. You're hard-pressed to find another song with as compelling a narrative of injustice as the true story of Rubin Hurricane Carter.
4. Nas – "One Love"
"So stay civilized, time flies / Though incarcerated your mind (dies)"
Hip hop's raconteur raps this letter to a buddy that's locked up in the pen to warn and inform him of what has transpired back home.
5. Led Zeppelin – "Gallows Pole"
"What did you bring me, my dear friends, to keep me from the Gallows Pole?"
Jimmy and Robert remind us that sometimes justice isn't about fairness or the facts, but about whether you can afford freedom in a corrupt system. Not the most uplifting point, but that's art for you. I mean, they did name their band after the Hindenburg disaster…
6. Akon featuring Styles P – "Locked Up"
"Can't wait to get out and move forward with my life / Got a family that loves me and wants me to do right"
A modern day rhythm and blues lament on growing up poor, figuring a way to survive and looking for the reasons that motivate bad decisions.
7. John Lennon and Yoko Ono – "Born in a Prison
"We work in a prison / And hate in a prison / And die in a prison as a rule"
Well according to John and Yoko, and the Plastic Ono Band, all of societies institutions are prisons. Just another reason why everyone should follow Yoko on Twitter (@YokoOno).
8. Bobby Fuller – I Fought the Law
"I miss my baby and the good fun
I fought the law and the law won"
The Crickets cover was popularized by the Bobby Fuller Four in 1966. In case you thought doing hard time was for seasoned criminals and social outcasts, Bobby Fuller's all American looks and southern twang prove that no one is out of the law's reach.
9. Blues Brothers – "Riot in Cell Block Number Nine">
"There's a riot going on / Up in cell block number nine"
Leave it to the comic wit of the Blues Brothers to make this 1954 classic song about a prison riot sound like the coolest party you weren't invited to.
10. Thin Lizzy – "Jailbreak"
"I can hear the hound dogs on my trail. All hell breaks loose, alarm and sirens wail."
For these working class Irish boys that had enough of the penal system, busting out of jail is the only option left.
Need more tunes to keep you going? Check out the RECTIFY Season 1 and Season 2 playlists.