Double the Love: Twin Visual Artists on "RECTIFY"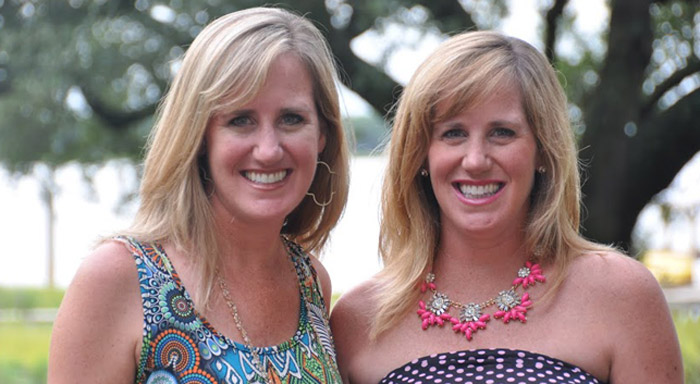 RECTIFY is often praised for how visually arresting it is, so SundanceTV invited two visual artists to "double the love" for the series. Jennifer Smith Rogers and Shannon Smith Hughes are talented artists, twins and co-owners of the Anglin Smith Fine Art gallery.* Here's what they had to say about their new favorite show:
Jennifer Smith Rogers: "I was captivated from the first few minutes of the first episode! I found myself anticipating every word from Daniel's mouth and eager to learn his every thought. The complexity and depth of each character creates drama, mystery and suspense—leaving me more curious about their individual internal struggles. I can't wait to see how all the tangled issues are rectified!"
Shannon Smith Hughes: "RECTIFY is gripping from the opening scene. It puts you on the edge of your seat and leaves you wondering how this horrible crime will resolve itself. The immediate drama, ongoing mystery, unfolding secrets and intense character development, all bundled in a beautiful Southern setting, make this show addicting. This is a true work of art!"
Jennifer Smith Rogers enjoys working with architecture and landscape pieces that generally focus on light and mood. Her works hangs in private collections, including  at Walt Disney World. You can view some of her works at Anglin Smith Fine Art
Shannon Smith Hughes' oils are known for their color, painterly brushwork and exquisite depiction of light in simple everyday scenes. Her goal is to express what she experiences so that the viewer feels a similar emotional reaction. You can view more of her work too at Anglin Smith Fine Art
*The Anglin Smith Fine Art gallery is also co-owned by Jennifer's and Shannon's mother Betty Anglin Smith and their triplet brother Tripp Smith.
Want to quadruple the love? Then read how a second set of twins — two former Rockettes — feel about RECTIFY.