10 Ways to Prep for the "RECTIFY" Finale This Thursday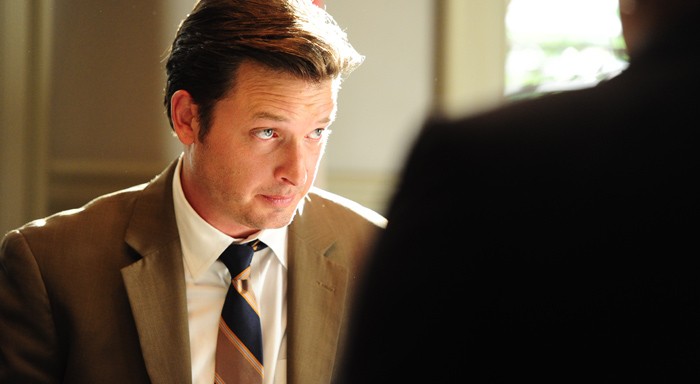 Can't wait to find out what happens on the season finale of RECTIFY, Thu., Aug. 21 at 9/8c? SundanceTV has ten ways to help you hold out for the Holdens a little longer:
1. Watch a video interview in which executive producer Melissa Bernstein and show creator Ray McKinnon take you inside last week's episode.
2. See photos from every RECTIFY episode including preview pics of the finale.
3. Read interviews with J. Smith-Cameron, Bruce McKinnon, Sean Bridgers, Clayne Crawford, Jake Austin Walker, Jayson Warner Smith, Adelaide Clemens, Abigail Spencer, Johnny Ray Gill and Aden Young.
4. See the world of RECTIFY from a whole new angle with Jared's blog.
5. Catch up on Season 2 with detailed recaps of every episode.
6. Test your memory with RECTIFY episode quizzes.
7. Take the small town personality test to see how you'd fare in Paulie, then see how you stack up with the rest of the fans.
8. Find out which RECTIFY character you're most like, then see who most SundanceTV viewers gravitate toward.
9. Get into the Southern groove with the RECTIFY Pandora playlist.
10. Tweet about the Season 2 finale for a chance to win a Paulie Tire Store t-shirt.
And just because we know you can't wait, here's a sneak peak of the RECTIFY season finale:
Need to catch up on RECTIFY? Find out where to stream, download or purchase Seasons 1-4.