Songs from "Rectify" Episode 206 (Mazel Tov)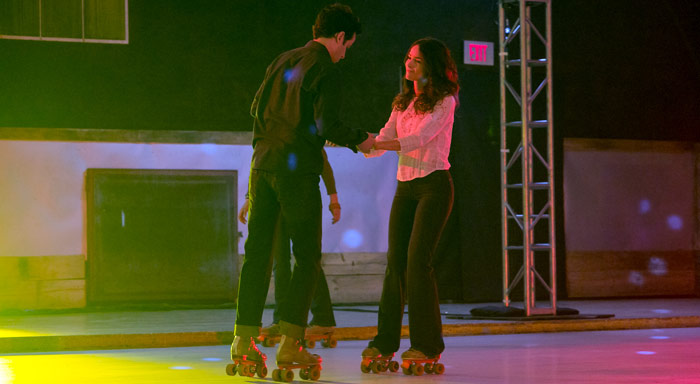 Gabriel Mann's original score provides the majority of RECTIFY's soundtrack, but music supervisor Linda Cohen works alongside creator Ray McKinnon to pick just the right outside tracks for certain special moments. Here are the five songs included in this week's episode:
Joe West – "Fool for Loving You"
Part of the rotation on the local ice skating rink's sound system, this downbeat track plays while Amantha struggles to keep her footing on skates.
Anna Johnson – "You and I"
This hypnotic tune comes on next to soundtrack Amantha and Jon's first public kiss.
Stacey Randol – "Fables"
The low-key song plays at Janet's birthday party as family members banter.
Joanie Johnson – "He's The One"
The boys decorate the living room for the party while this tune plays in the background.
Arvo Part – "Tabula Rasa: Silentium"
The prison chaplain plays Daniel this Estonian violin piece in a flashback to death row. It continues as present-day Daniel breaks down at the spot where Hannah died, hearing her voice whisper his name.
Glada Barn – "Tom Dooley"
This upbeat, sing-along version of a traditional North Carolina murder ballad based on an actual 1866 killing plays over the credits.
Want more music from RECTIFY? Check out the Pandora radio station.
Need to catch up on RECTIFY? Find out where to stream, download or purchase Seasons 1-4.