Songs from "Rectify" Episode 203 (Charlie Darwin)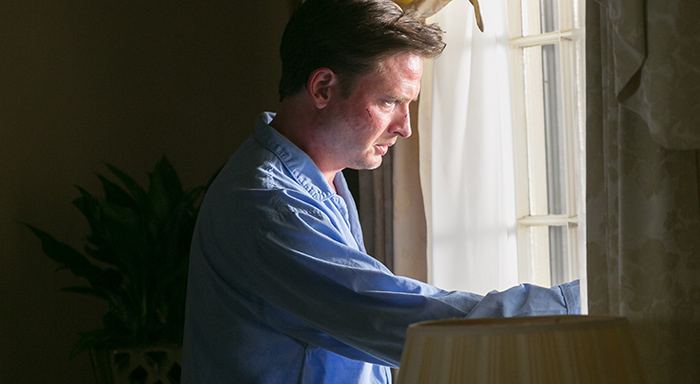 Gabriel Mann's original score provides the majority of RECTIFY's soundtrack, but music supervisor Linda Cohen works alongside creator Ray McKinnon to pick just the right outside tracks for certain special moments. Just one song was included in this week's episode, but it's high profile.
The Low Anthem – "Charlie Darwin"
This otherworldy indie folk number gives the episode its title and scores its closing montage. As it plays, Daniel takes antidepressant medication in prison for the first time in a flashback, Amantha sits heartbroken in the donut shop she and her brother loved as kids, Bobby Dean's mother picks him up from the sheriff's department, Tawney waits for Ted to come home for their date night, and Ted sits alone at the driving range, contemplating his powerlessness. In the sequence's final image, a silently enraptured Daniel takes his mother's car out for a drive.
Want more music from RECTIFY? Check out the Pandora radio station.
Need to catch up on RECTIFY? Find out where to stream, download or purchase Seasons 1-4.