Double The Love: The "Haiku Guys" on "Rectify"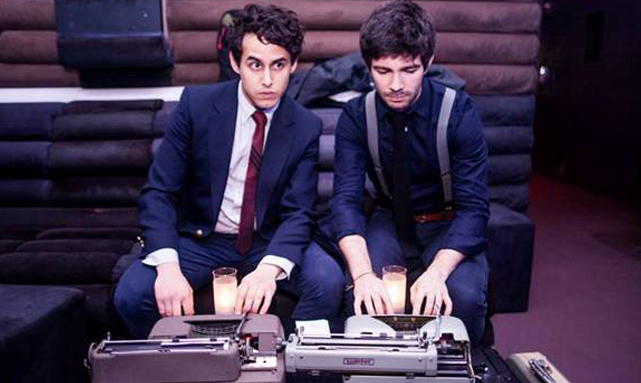 When SundanceTV invited creative collaborators Erick Szentmiklosy and Daniel Zaltsman –otherwise known as "The Haiku Guys"– to double the love for RECTIFY, fans gained two one-of-a-kind haiku, each of which went for the essence of a season premiere. Disclaimer: They get deep.
RECTIFY Season 1 Premiere
how long did i wait
for the noose to do its work
only to trip me
RECTIFY Season 2 Premiere
a thin wire of love
at once blinding and cutting
nothing to walk on
Erick Szentmiklosy and Daniel Zaltsman have been scheming/collaborating since 2006 when they met at freshman orientation at Montclair State University. The idea for The Haiku Guys evolved over years of creative projects designed to inspire extraordinarily human experiences in everyday scenarios. Dressing to the nines and typewriting haikus on antique typewriters for anyone who asks, The Haiku Guys are on a mission: To let everyone in the world have a unique haiku written for them. Check out their website today, and reach them on Twitter at @thehaikuguys or #freehaiku for your own short and sweet poem!
Got the poetry bug? Tweet out your own RECTIFY inspired haiku with the hashtag #rectifyrectify.
Nothing says "double the love" like twin former Rockettes! Check out this entrepreneurial duo's passion for RECTIFY here.
Need to catch up on RECTIFY? Find out where to stream, download or purchase Seasons 1-4.