Double The Love: AndrewAndrew Duo on "Rectify"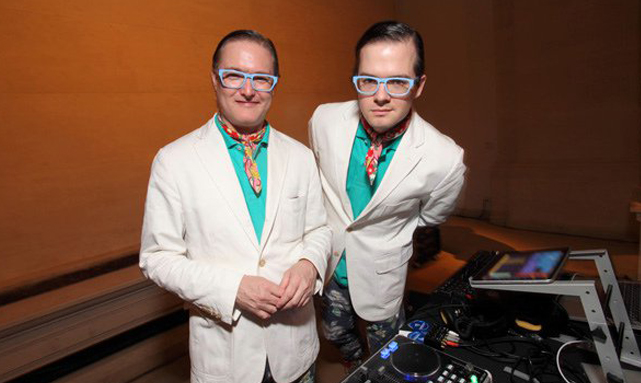 AndrewAndrew, NYC's premiere lookalike DJs/designers/tastemakers, are the latest duo to double the love for RECTIFY. Check out what these cultural connoisseurs thought of the critically acclaimed SundanceTV series now midway through its second season. Which Andrew said which comments below is unclear. And really, does it matter? They're equally brilliant.
Andrew: "At first you might think it's all about prison — an Orange is the New Black meets The Killing meets Top of the Lake; but after a few episodes you realize that it's really about family politics and complicated interpersonal relationships with deep complex motivations. The show is so wildly unpredictable, but at the same time completely grounded in reality."
The Other Andrew: "The show brilliantly captures the reactions of a man emerging from 20 years in captivity and makes the viewer empathize with him. There's great attention to details on the changes that have happened during his 20 years in jail. We watched the whole first season in one sitting. As New Yorkers the show makes us intensely curious about small southern towns but also completely terrified of them."
AndrewAndrew are a NY-based creative team of many, many trades. These talented gentlemen are designers, DJs, restaurant/theater reviewers, and style consultants with clients such as HBO, Apple, and Saks Fifth Ave.
Have you doubled the love? Tweet your endorsement of RECTIFY with the hashtag #rectifyrectify.
Check out how this pair of talented poets doubled the love for RECTIFY!
Need to catch up on RECTIFY? Find out where to stream, download or purchase Seasons 1-4.