Double The Love: Married Theater Directors on "Rectify"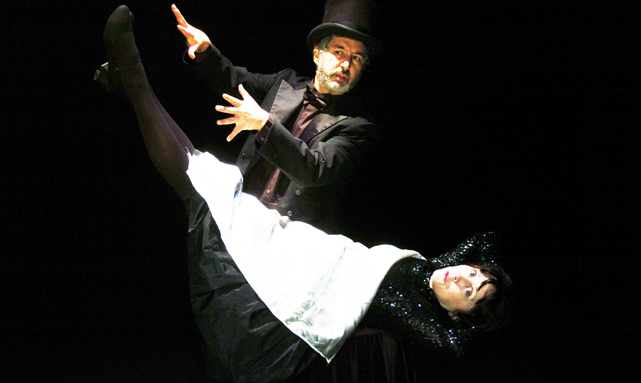 Together, Imago Theatre's co-artistic directors Carol Triffle and Jerry Mouawad have spent their professional lives exploring the unfathomable depths of the human spirit onstage, with transcendent productions that "tantalize the senses, the intellect, and the passions" of those who watch. Who better to invite to double the RECTIFY love than a married pair of seasoned, creative powerhouses like these? See their quotes below.
Carol Triffle: "Everyone can identify with the ignoble character played by Aden Young on RECTIFY. His plight could be yours. One turn of fate and bam!, lawyers, court fees, lifetime jail sentence, family estranged, life as you know it is over. RECTIFY is life, sad, shame, rejection, happy, sweet, mean family and stripped of everything."
Jerry Mouawad: "I loved the series because of Aden Young, of course, but also because the writing and directing unveiled the deepening effects of the protagonist's tragic misfortune. I was especially captivated by how his psychological alteration made him ultimately (and ironically) a deeper personality than most of us."
Carol Triffle and Jerry Mouawad are the forces behind Imago—a Portland theater which, since its founding in 1979, has toured internationally with shows such as FROGZ and ZooZoo. Their critically-acclaimed company has earned awards for acting, choreography, costume, writing and lighting design.
Get in on the "double the love" action! Tweet about why you love RECTIFY with the hashtag #rectifyrectify.
Check out how The Haiku Guys shared their passion for RECTIFY…with two epic poems!
Need to catch up on RECTIFY? Find out where to stream, download or purchase Seasons 1-4.