Second Season of "Rectify" Premieres to Universal Acclaim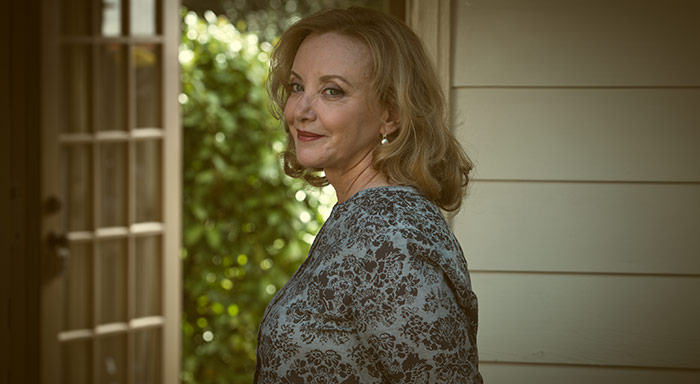 RECTIFY's second season premiere is wowing audiences everywhere from Vulture to The Huffington Post, where critics are calling it "a huge artistic leap forward"
for "one of the most complicated and strangely uplifting shows on TV." See what everyone is talking about.
Read on for more:
•Vulture's Matt Zoller Seitz reviews the season premiere, calling it "one of the most affecting things I've ever seen on TV."
•The Huffington Post's Maureen Ryan raves about the episode and the series as a whole, writing, "This wonderful, resonant show clearly has a deep belief in the power of redemption and connection.  If you don't believe me, see for yourself. Please."
•USA Today's Whitney Matheson says she is not exaggerating when she says RECTIFY is one of TV's best dramas and declares she is "not sure what more I could ask from an hour of television."
•Roger Ebert.com hails RECTIFY as a unique artistic achievement, which "feels more like an independent film than a network offering in the way its rhythms and purpose defy simple categorization."
•Complex compares the series to other all-time greats, writing, "For fans of shows like The Wire and The Sopranos, who prefer questions to answers, Rectify is the debate they've been looking to get lost in."
•The Associated Press highlights the character of Tawney, interviewing Adelaide Clemens about the series' nuanced view of "both the blessings and pitfalls of spiritual devotion."
•The A.V. Club reviews the season premiere, calling it "the most human show, a motion-picture story told in a fashion mimicking the fullest range of emotion and acknowledging the fullest range of behavior."
•Cablefax profiles the "wonderfully complex, slow-burning drama," urging uninitiated readers to catch up in time for the rest of Season Two.
•Variety praises the season premiere, highlighting Aden Young's "exquisite, tightly coiled performance."
•TV.com lauds the premiere's "excellent original score" and marvels at the show's ability to avoid cliche.
•The Week trumpets the series' virtues in light of the premiere, claiming, "Rectify is the successor to Mad Men you've been looking for… one of TV's smartest, most complex dramas."
•Collider lauds the season premiere as "just as relaxed and haunting as it was originally, spending a lot of time on everyday beauty (and horror)."
•Flavorwire raves about Season Two, writing "Your heart nearly swells as you watch it. It's a character study, with beauty that's reminiscent of Terrence Malick's best work."
•BlackBook offers five reasons to be excited that "after a cliffhanger that left us gasping, one of our favorite shows on television is finally back."
•The Televixen profiles the ATX Television Festival panel for the "quiet, intense, beautiful" series.
•The Orange County Register urges readers to watch the show that "can out-indie most indie movies."
•Food and Wine recommends five wines to pair with RECTIFY's main characters.
•Just Jared snapped photos of the cast on the red carpet at RECTIFY's Season Two premiere.
•GQ.com sits down with Abigail Spencer and Adelaide Clemens to discuss how the show found its rhythm, how the female characters define the show, and what it's like to film in a small town.
Need to catch up on RECTIFY? Find out where to stream, download or purchase Seasons 1-4.