"RECTIFY" Recap: Season 1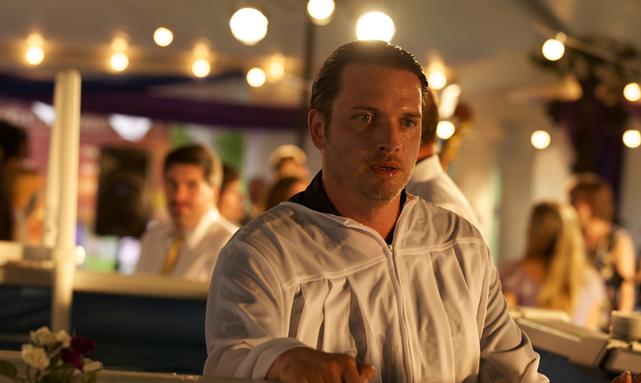 With the discovery of new DNA evidence, Daniel Holden is released from prison after nearly 20 years on death row for the rape and murder of Hanna Dean. Thanks to the dedication of his younger sister Amantha and the help of lawyer Jon Stern (now Amantha's lover), Daniel rejoins his family in Paulie, Georgia even as state senator Roland Foulkes works to have the case reopened. (Kerwin, Daniel's death row neighbor and friend, was executed before his release though he often shows up in flashbacks.)
In the woods, two key witnesses — George Melton and Trey Willis — rehash their accounts of the night of the crime. George asks Trey if Daniel actually raped and murdered Hanna. After Trey departs, George commits suicide.
Amantha, Daniel's mother Janet, her husband Ted Sr., his stepbrother Ted Jr., and his younger brother Jared all struggle to readjust to Daniel's return. Amantha worries for Daniel's safety in the small town; Ted Jr. grows stressed about the family business. When Janet and Ted Sr. throw an awkward welcome party, Daniel makes an unexpected connection with Ted Jr.'s devout Christian wife, Tawney.
While revisiting the details of Daniel's case, Jon Stern meets with Daniel's original defense attorney who advises against it because it could roil up the community.
A simple trip to the mall for Daniel and Janet turns into a media circus as reporters swarm their car in the parking lot. Elsewhere unbeknownst to Daniel, Trey Willis receives a visit from Sheriff Daggett, who grills him about the whereabouts of George Melton. For his part, Daniel is helping Tawney prepare for a church jubilee at which he ends up being baptized.
A sleepless Daniel spies on Hanna Dean's house. Unexpectedly, a strange man pulls over on the side of the road and asks Daniel to join him which Daniel does. The two steal goats and visit a statue in the woods before parting ways as abruptly as they connected.
After Daniel's baptism (attended by Tawney and Amantha both), Daniel ends up at the family tire shop, where he and Ted Jr. end up in a physical fight leaving Ted Jr. unconscious, exposed and covered with coffee grounds.
Tensions in the community increase: The Holden's mailbox is destroyed while Jared receives threatening text messages. Looking for peace, Daniel goes to visit the grave of Hanna Dean. While there, he is brutally assaulted by masked vigilantes — Bobby Dean (Hanna's brother) among them.
Need to catch up on RECTIFY? Find out where to stream, download or purchase Seasons 1-4.