Music from RECTIFY Season One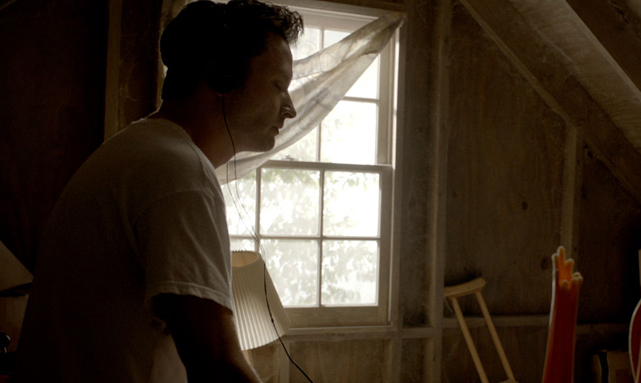 The season one soundtrack for RECTIFY pulls from an impressive pool of artists, including breakout indie-folkies Bon Iver, platinum duo Mazzy Star and alt hip hoppers The Pharcyde. Below is a list of musicians/songs featured in season one. RECTIFY's original score is composed by Gabriel Mann (who is also behind the music of the very different Modern Family).
Series Opening Credits:
Balmorhea, "Bowsprit"
Episode 1: Always There
Bon Iver, "Flume"
Sharon Van Etten and Aaron Dessner, "We Are Fine"
Episode 2: Sexual Peeling
Richard Jones, "Trouble in Mind"
Hans Christian, "To A New Beginning"
The Drones, "Shark Fin Blues"
Episode 3: Modern Times
The Pharcyde, "4 Better 4 Worse"
Cracker, "Low"
Stone Temple Pilots, "Creep"
Mazzy Star, "Into Dust"
Drive-By Truckers, "The Man I Shot"
Heather McIntosh, "Sounds for Diffused Light"
Heather McIntosh, "Compliance Theme"
Episode 4: Plato's Cave
Patrick Hawes, "Consummation"
Gary Robert Rossington and Ronnie Van Zant, "What's Your Name"
Katie Herzig, "I Hurt Too"
Episode 5: Drip, Drip
Brad Williams, "True West Hymnal"
The Peasall band, "Ain't No Grave (Gonna Hold My Body Down)"
Episode 6: Jacob's Ladder
Jackie Miller and Grady Miller, "Maybe Tomorrow"
Ray Wiley Hubbard and Hayes Carl, "Drunken Poet's Dream"
Hans Christian, "To A New Beginning"
Need to catch up on RECTIFY? Find out where to stream, download or purchase Seasons 1-4.