Cast Members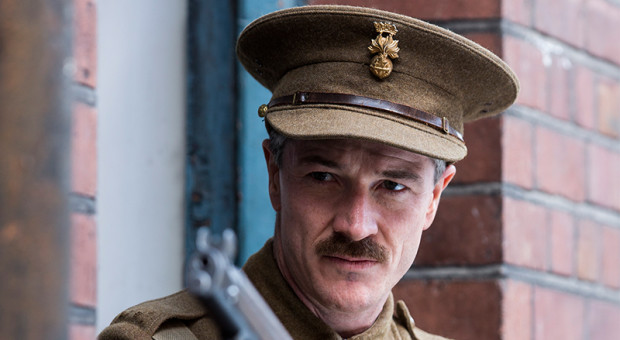 As a 14-year-old Dubliner, Barry made his professional debut in Roddy Doyle`s highly acclaimed drama Family. A leading role in Paul Mercier`s play Buddleia soon followed, and the BBC's Plotlands, directed by John Strickland, took him up to his 16th birthday.
Most recently, Barry appeared in lead roles in Ken Loach's film Jimmy's Hall, Paul Mercier's film Pursuit opposite Brendan Gleeson and in new features Blood Cells and Bypass. Forthcoming projects include The Truth Commissioner, Project Lazarus and The Journey, all due for release in 2016.
Barry appeared as Jack Clitheroe in The Plough and the Stars at the Abbey Theatre, and as Dean in Billy Roche's Lay Me Down Softly and in Azore, both at the Peacock Theatre. Other recent appearances include Love and Money at the Project Arts Centre, Dublin, and Mad Forest at the Battersea Arts Centre.
More on Barry Ward