6 Questions With "REBELLION" Star Charlie Murphy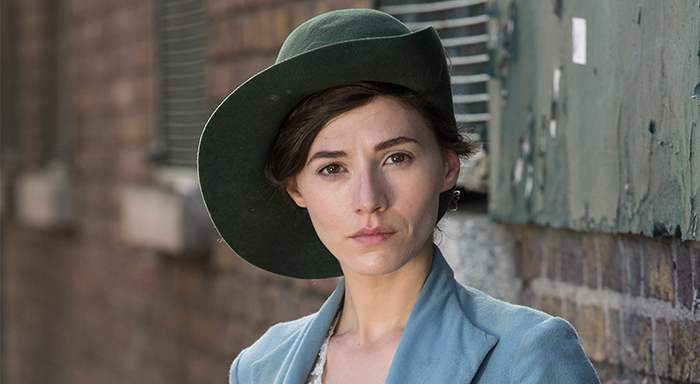 In REBELLION, actress Charlie Murphy (Love/Hate, The Village, Philomena) plays Elizabeth Butler, a doctor in training and a passionate member of the Citizens Army during Ireland's Easter Rising of 1916. In this interview, she discusses, among other things, the duty she felt as an Irish person being a part of this series. SundanceTV's special three-night miniseries event REBELLION premieres Sun., Apr. 24 at 8/7c.
Q: What can you tell us about filming REBELLION?
A: I very much enjoyed it. We improvised a lot within the scenes and working with such a strong cast made that particularly exciting. I always felt I was in safe hands.
Q: What made you want to be a part of REBELLION?
A: What drew me to the piece was the fact that we followed three women during that time. The fact that they were fictional gave us more room to stitch together little pieces of history and it gave us room to play.
Q: What were standout moments for you?
A: I wasn't in any of the exterior GPO scenes, but most of the cast that weren't filming that day went to watch. It was lashing rain and bitter cold but it was such a special event.
Q: What can you tell us about your character Elizabeth?
A: I love Elizabeth. She was ahead of her time and claustrophobic within the restraints of her time, as many women were back then. She is driven by her morals but she is also very human and conflicted.
Q: How did you prepare for the role?
A: I read and watched pieces that looked at the women who took part in the rebellion.
Q: Anything else you'd like to share?
A: Although the series is largely fictional, I felt there was a weight of responsibility as an Irish person to not do a disservice to the people who lived through this important part of our history. It was a privilege to be given the opportunity to depict this time that shaped our nation.
Watch full episodes of REBELLION online now.