6 Questions With "REBELLION" Director Aku Louhimies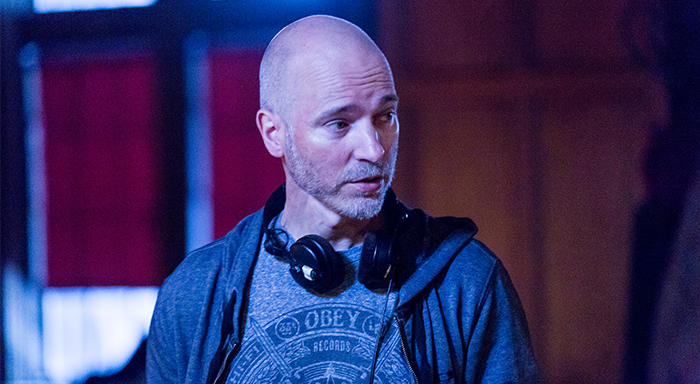 REBELLION Director Aku Louhimies discusses discusses his "Scandinavian" approach to directing and how his nationality worked to his advantage. SundanceTV's special three-night miniseries event REBELLION continues Mon., Apr. 25 at 9/8c.
Q: How did you become involved in with the show?
A: I read the script at the early stages and I really liked it, so that's how I became involved in REBELLION. I knew about the Rising before being involved, as I studied history in school—before film school—so that's kind of something I have always been interested in.
Q: What was your approach when directing REBELLION?
A: In this case, I tried to create an atmosphere where everyone can be creative. No one needs to be afraid of anything; that's the thing. It depends on the situation. I kind of like acting that is real, and there is a connection. I'm interested in people and their relationships. I am very direct in my approach. I'm typically Scandinavian in that way. I'm clear in what I'm looking for.
Q: What is your favorite scene from the show?
A: I have several favorite scenes in REBELLION. Maybe the really, really last scene and the last shot—that's my really favorite one—but you'll have to wait to see what that is.
Q: What can you tell us about the cast?
A: The cast is hugely talented. The entire audition process was quite difficult because there was so much talent to choose from. I'm really happy with those casting decisions. Really, there are no weak performances.
Q: What were the biggest challenges you faced?
A: You know, we were shooting in the center of Dublin—in the summertime with a lot of tourists around, so that was a bit of a challenge—and those kind of locations you don't usually get to: the GPO, Kilmainham, City Hall. So it was good but challenging too.
Q: Do you think not being Irish influenced your direction?
A: Well, I guess (not being Irish) I would bring something different. I hope it's an advantage, that I bring the perspective of the outsider. It's hard for me to judge. Of course the approach comes more from the script and the story, rather than from a political background. But then again, it's, you know, it's the kind of subject matter that people have lots of different expectations of, so we'll see.
Watch full episodes of REBELLION online now.