4 Questions With "REBELLION" Star Ian McElhinney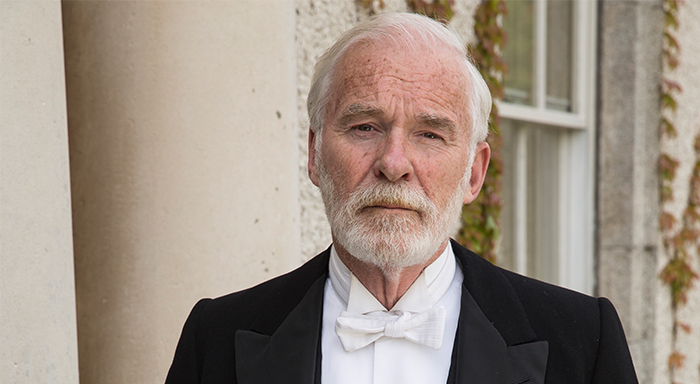 In REBELLION, actor Ian McElhinney (Game of Thrones, The Fall, Michael Collins) plays Edward Butler, a Protestant banker with some family issues during Ireland's Easter Rising of 1916. In this interview, Butler discusses his character's conservative bent and his on-screen marriage to Dolly (Michelle Fairley). SundanceTV's special three-night miniseries event REBELLION premieres Sun., Apr. 24 at 8/7c.
Q: What are your thoughts on REBELLION's POV of the Easter Rising?
A: To find a way of dealing with the subject by introducing a generation of fictional characters looking at it, I think is by far and away the most interesting way to approach it. It takes the scud, if you like, of the whole allegiance side of that era out of what happened, so I thought it was a very clever way to do it, actually.
Q: What can you tell us about your character, Edward Butler?
A: Edward is old school, conservative, staid, possibly ungenerous, not really ready for the world to change. He's Northern and ruled by his wife at the end of the day, because he loves his wife and mostly what she says he accepts — albeit that he blusters about it and really doesn't like it. He is probably dragged into the new world, by his family and by her, against his will.
Q: How do you think the audience will respond to the miniseries?
A: I would like to think that the viewers would respond to it very positively. I think that the fact that it's told through a whole range of fictional characters, largely through the eyes of young people and primarily through the eyes of three young women — to my mind, these are all very positive ways of dealing with this story.
Q: What are you thoughts on the relationship Edward has with his wife, Dolly (Michelle Fairley)?
A: It's hard to know just how potent that was in those days, but he has married someone across the divide, if you like. So there's a degree to which his love for her has already overcome whatever obstacle that might have been. So, you know, I think you have to accept that, at the end of the day, his fondness for her will allow her view to prevail even over his own better judgment sometimes.
Watch full episodes of REBELLION online now.