Top 5 Video Clips from "PUSH GIRLS" Seasons 1 and 2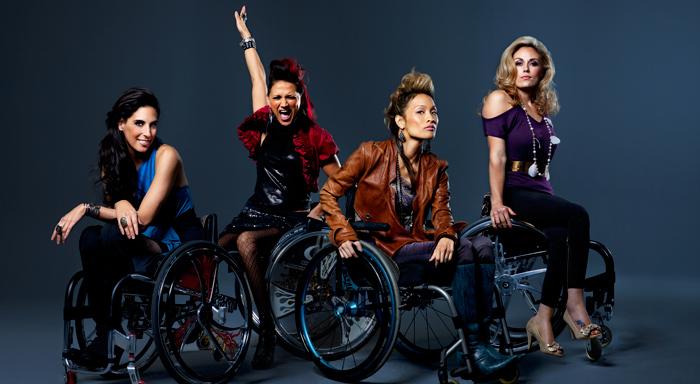 Over the course of two seasons, you laughed, cried, learned and loved with PUSH GIRLS. Auti, Angela, Chelsie, Tiphany, Mia and Chelsie created lasting bonds and countless memories as they navigated friendship, romance, and employment. But let's face it—we all have our favorite PUSH GIRLS moment. Here are the top 5 videos, as decided by YouTube.
1. If You Can't Stand Up, Stand Out: 177.5k views
Angela, Auti, Mia and Tiphany share thier hopes and dreams in this preview of Season 1.
2. The Insider Push Girls Interview: 79k views
The Push Girls sit down with Brooke Anderson on The Insider to tell their stories.
3. We Are All Push Girls: 73k views
Angela, Auti, Mia and Tiphany answer the question: what makes a Push Girl?
4. Hot Wheels & Amazing Hip Hop Dance: 55k views
The Hot Wheels dance crew joins dozens of amazing dancers as they take to the streets of New York to wow unsuspecting crowds with their wild dance moves.
5. Season 1 First Look: 47k views
The first extended look at the series that pushed beyond all expectations.
Can't get enough of SundanceTV's original series? Watch full episodes online now.