"ONE CHILD" Recap: Part 2, Episode 4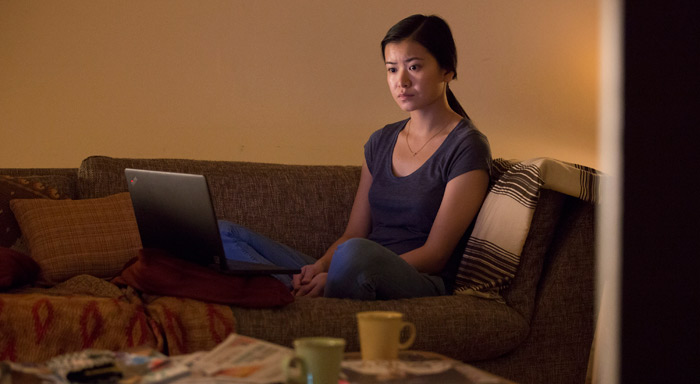 Mei introduces herself to Guan Xiaopeng. After Mei goes clubbing with him, he agrees to ask his father to intervene on Mei's brother's behalf.
Mei meets with Guan Peng. Peng admires her loyalty to her brother and offers her the chance to frame Ajun's friend from the club instead. Peng says as long as she and her family support this version, he can make it stick. Mei considers the offer, but does not take it.
Mei and her mother visit Ajun, who weeps and begs them to save him.
Jim and Katherine arrive in Guangzhou and try to stop Mei, but she continues on her way to Beijing to try to petition the Supreme Court to stay her brother's execution.
Mei and her birth mother meet with an overworked lawyer who writes petitions pro bono. He tells them they'll need an expensive attorney who specializes in Supreme Court cases.
Meanwhile, Ajun is loaded into a government van full of guards and a doctor. There, Ajun is strapped down then screams for the guards to tell his sister to take care of his mother. Ajun is executed by lethal injection.
Mei and her birth mother meet with a top attorney in Beijing, who informs them of Ajun's execution.
Qianyi, now freed, contacts Mei. They meet and Mei apologizes for accusing Qianyi of using her, but Qianyi admits the activists had other motives outside of her brother's welfare.
Mei and her birth mother claim Ajun's possessions. Mei's birth mother asks if he said anything at the end, but guards tell her no statement was recorded.
The two women memorialize Ajun and Mei tells her birth mother she will stay in China and take care of her, but her mother says she must return to school.
Mei returns to her parents and embracing them, says, "All I wanted to know was that she loved me."
A month later, Mei chats with Qianyi and asks if she can send Qianyi a few things to give her mother. Meanwhile, in Guangzhou, Mei's birth mother starts work at the register of a small kiosk.
Need to catch up? Read recaps of earlier episodes to get up to speed.