"IndieWire" Calls "ONE CHILD" Gripping; "L.A. Times" Applauds Beautiful Acting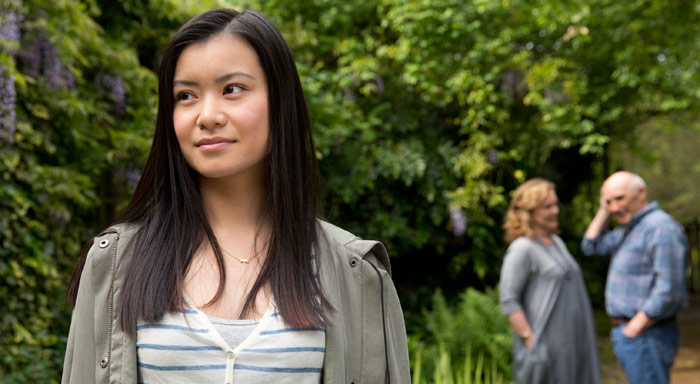 As anticipation builds for tonight's premiere of ONE CHILD, Fri., Dec. 5 at 9/8c on SundanceTV, the Los Angeles Times , the Wall Street Journal and others highlight the quality of the series TV critic Mary McNamara calls "richly textured and beautifully ambitious."
Read on for more:
•IndieWire calls ONE CHILD a "gripping, globe-spanning thriller" that makes for "powerful viewing" whose "excitements, though abundant, occur on intimate terrain."
•The Los Angeles Times previews the series, writing, "Like most things on the Sundance Channel, ONE CHILD is artisanal television: Beautifully acted, concisely written, expertly steeped in mood and message."
•The New York Times profiles ONE CHILD writer Guy Hibbert and star Katie Leung, teasing the series' shocking conclusion.
•The Wall Street Journal compares other Chinese-set drama to ONE CHILD, which "stands out as a brutally realistic portrayal of the powerlessness of the individual in a Communist state."
•Variety reviews ONE CHILD "a devastating portrait of China's one-child policy" which "zeroes in on the raw emotion of the situation in a compelling way."
•The A.V. Club makes ONE CHILD's "wrenching-looking" premiere the TV pick of the weekend, preparing viewers "for some emotional heavy-lifting."
•YahooTV talks to Katie Leung about the "intense" new series, in which Chinese human rights "issues are tackled and made relatable via [Leung's character] Mei."
•Zap2It sits down with Katie Leung to discuss her acting process, what brought her to the role and what viewers can expect from the series.
•TV Overmind posts an on-set video interview with Katie Leung, hailing the way "ONE CHILD deals with numerous powerful themes."
•Food and Wine has fun with ONE CHILD's official text-based game, a "Choose Your Own Adventure book… update[d] for the mobile era."
•Media Life Magazine raves about Katie Leung, who "skillfully shows the character's defenses slowly breaking down", writing, "We feel her anguish."
•The Epoch Times reviews ONE CHILD as "a tight, tense, and topical international legal drama" and raves about the series lead and supporting performances.
Can't get enough ONE CHILD? Take a look behind the scenes and get a sneak peek at the premiere.