Cast Members
Oliva Munn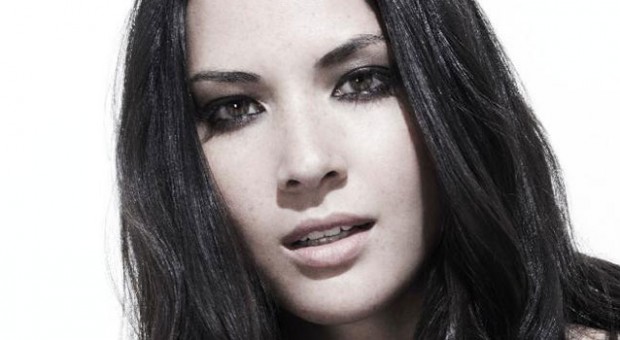 Olivia Munn has all the makings of a star on the rise, allure, humor, depth, beauty, and of course, serious talent. She can currently be seen as the newest correspondent on Comedy Central's Emmy winning The Daily Show with Jon Stewart and earlier this year starred in the NBC series Perfect Couples, from executive producers Jon Pollack (30 Rock) and Scott Silveri (Friends).
Recommended by Tina Fey and Robert Carlock, the executive producer 30 Rock, Pollack and Silveri told The New York Times ''If those guys think someone is funny, that person is funny.'' Olivia first made Hollywood take notice when she became the host of the Attack of the Show. The G4 network struggled to find ratings until Olivia joined, catapulting the once unknown network into the homes of mainstream America. Then it seemed everyone was taking notice. Other TV appearances include an arc on the hit ABC Family show Greek, a hilarious guest-turn on, Accidentally on Purpose, and her guest starring role as the new Buy More boss, kicked off the 4th season of the NBC series Chuck. Some recent press appearances include Rolling Stone naming her as one of the ''Best Characters on TV,'' GQ naming her as one of the ''113 Funniest in America,'' January 2010 Maxim cover, December 2010 Men's Health cover, 2010 BusinessWeek Popularity cover, the Entertainment Weekly's annual MUST LIST issue (twice in a row) and major newspapers like The NY Times, LA Times, USA Today, Wall Street Journal, just to name a few, have all declared their support for her quick wit, impeccable timing and self-effacing approach to comedy. The Washington Post singled out Olivia's talents saying, ''She was indeed swift and sharp with her improvised lines... Conversation quickly became ellipitical and ironical -- occasionally spiraling into a meta-interview of wry asides and funny footnotes and euphemistic invention. Throughout, Olivia was never at a loss for her place -- or for a one-liner.''
She also has an extremely popular website, OliviaMunn.com, where she posts original videos, superhero sketches, fan contests and her general musings on the world around her. Her book, Suck It, Wonder Woman!: The Misadventures of a Hollywood Geek, was named to the NY Times and LA Times Best Seller Lists. Also known for her candor and loyalty to the fans, Olivia openly credits them for her success. Her gratitude to the fans, combined with her ability to connect with audiences has established Olivia a following so fierce she's been anointed ''Geek Goddess'', ''Queen of Comic-Con'' and ''Leader of the Nerds''. All titles Olivia tries to shy away from, having said she prefers to be thought of more like a tour guide for nerds: "I've never taken on any of the regal titles that have been bestowed upon me. I prefer "Comic-Con Tour Guide". I'm like the person who carries a flag and points out famous buildings and tells you when it's time to have your sack lunches." After only a few years in LA, Olivia has quickly established herself as an extremely versatile and driven talent, with the charisma for a successful career.
Raised between Oklahoma and Tokyo, Japan, Olivia now splits her time between Los Angeles and New York. Olivia will next be seen opposite Sarah Jessica Parker in The Weinstein Company's I Don't Know How She Does It in theaters September 16th and will star opposite Emily Mortimer and Allison Pill in HBO's 2012 series More As This Story Develops created by award winning Aaron Sorkin.