Cast Members
Garo Sparo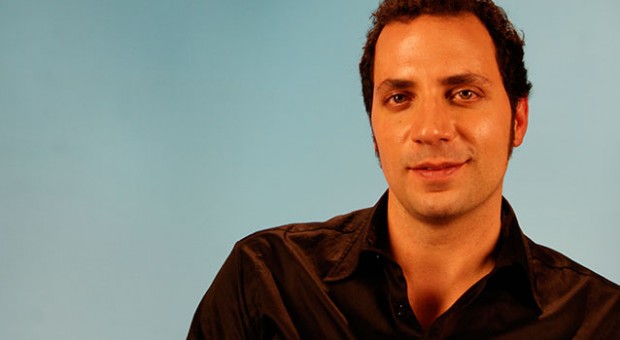 Born to a family of creativity, Garo Sparo has design in his blood. He comes from a long line of old world artisans skilled in beadwork and lacemaking. His creative inclinations began early as a child on the South shore of Long Island where his fascinations with the reality of nature and the fantasy of Science Fiction began to mold his unique artistic sensibility.
Garo's career in clothing construction started at age eleven. He began working for a Native American costume designer on Long Island. At fourteen he designed his first dress on the body. In his teen years Garo relocated to North Carolina and soon after started making hats that were sold in local shops and nightclubs.
In 1995 Absolute Vodka sponsored a Garo Sparo Collection, bringing him to New York City. This began a series of fashion shows at venues such as the Limelight, Webster Hall, and underground club nights Click+Drag and Jackie 60.
In 2000, the Garo Sparo Boutique began its three-year run on St. Marks Place. In 2003 Garo designed a monumental couture gown for a Vatican Wedding, which led to designing corsetry for the couture eveningwear line Pratis. Soon after, Garo made a concentrated decision to focus strictly on couture and costuming. His industry projects have been featured in commercials, film, dance, and performance art throughout the world. Garo Sparo collection pieces and designed to order projects have been worn by a long and growing list of dedicated clients from all walks of life. Garo is the resident designer for New York production company and sister organization Screaming Queens Entertainment.
Currently Garo continues to design and collaborate with fantastic clients and artists around the world. Garo continually creates inspired pieces for his own collections, which can be seen in his semiannual fashion shows, and by appointment.