About LOREDANA, ESQ.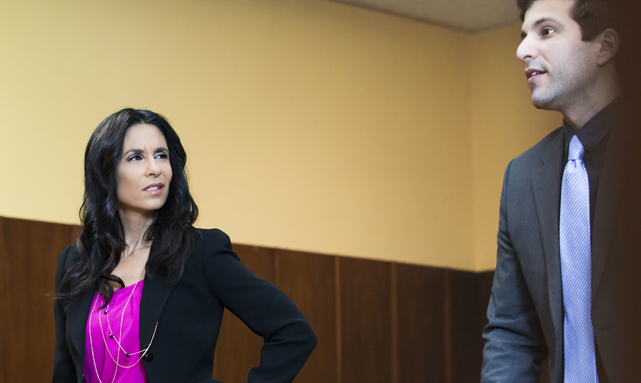 LOREDANA, ESQ. is a series that follows the high-stakes world of Loredana Nesci, a former Los Angeles police officer turned criminal defense attorney. Her unique view of both sides of the law gives us an unprecedented view into the United States justice system. Each episode features Loredana applying her unconventional and potent passion for discovering the truth while trying to build a successful case for clients who sorely need her help.
---
Episode 1: Never Lie to Your Lawyer
Loredana Nesci, a former police office turned criminal defense attorney, tries to build cases for a client who has been accused of mortgage fraud and another who has been caught on tape physically assaulting a business partner.
Episode 2: Naked & Afraid
Loredana has to prove the innocence of a friend and find a legal loophole for a nudist who wishes to be married in front of City Hall.
Episode 3: You Make Me Want To Do Crime
A biker claims police have planted evidence to get him back in jail. A lawyer dupes another client out of her money and Loredana must help her.
Episode 4: Dirty Talk and Stolen Identities
A client is caught with stolen credit cards and risks the custody of her child. Another client must save his radio station from being shut down.
Episode 5: Don't Come Back in A Body Bag
Loredana's client is stabbed, but the legal system offers little help against his perpetrator. A comedian client claims his catchphrase was stolen.
Episode 6: Potheads and Knuckleheads
A crackdown on medical marijuana sales causes two clients' pot dispensaries to be raided; a returning client is charged with a second physical assault.