Cast Members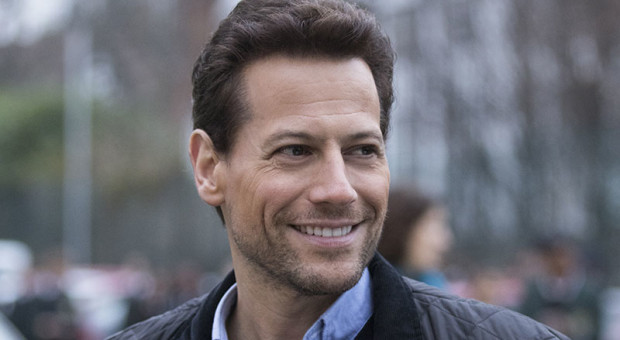 Welsh-born Ioan Gruffudd began acting at age 11 in a Welsh-language soap opera called Pobol y Cwm (People of the Valley), for the BBC in Wales. He went on to study at the Royal Academy of Dramatic Arts, and at age 23 he was cast as Pip in a BBC adaptation of Great Expectations.

Gruffudd was introduced to American audiences when he played Fifth Officer Harold Godfrey Lowe aboard James Cameron's Titanic in 1997. Soon after, he was cast in the title role in the Emmy® Award-winning mini-series Horatio Hornblower, an adaptation of C. S. Forester's novels for A&E. In 1999 Gruffudd met his wife, Alice Evans, on the set of 102 Dalmatians where he played Kevin Shephard opposite Glenn Close. He played Lieutenant Beales in Ridley Scott's Black Hawk Down and Dan Blakeley in the horror thriller The Gathering alongside Christina Ricci. Having moved to Los Angeles in 2003, he

immediately landed the part of Lukas Gold, one of the leading roles in the CBS drama Century City alongside Viola Davis. Later that year he appeared as Lancelot opposite Clive Owen, Keira Knightley, Hugh Dancy and Joel Edgerton in Antoine Fuqua's epic retelling of King Arthur for Disney, produced by Jerry Bruckheimer.

After playing the lead role of William Wilberforce in Michael Apted's Amazing Grace alongside Benedict Cumberbatch, Gruffudd became internationally known when he was cast as Dr. Reed Richards, aka Mr. Fantastic, in the Fantastic Four and The Fantastic Four: Rise of the Silver Surfer for 20th Century Fox. In 2011, Gruffudd showed his comedic side when he appeared as the Wetwork Guy alongside Jason Bateman, Jason Sudeikis and Charlie Day in Seth Gordon's hilarious Horrible Bosses.

His other film credits include the quirky comedy The TV Set, co-starring David Duchovny and Sigourney Weaver; the British drama The Kid, directed by Nick Moran; and the fantasy adventure The Secret of Moonacre, alongside Tim Curry. He also voiced the title character in the animated film Agent Crush, was featured alongside Julia Roberts and Ryan Reynolds in Fireflies in the Garden and starred in the tragic love story Solomon & Gaenor, which was nominated for an Academy Award® for Best Foreign Language Film.

In addition to his dramatic and comedic adeptness, Gruffudd displayed his musical proficiency in 2013 with a guest-starring arc on Glee, where he appeared as Paolo San Pablo and performed songs and scenes from Funny Girl alongside Lea Michele.

Gruffudd played Dr. Henry Morgan in the ABC series Forever, followed by a season-long recurring role as tech billionaire John Booth in Lifetime's Peabody Award-winning series UnREAL. Gruffudd made a return to the big screen in San Andreas opposite Dwayne Johnson and Carla Gugino, and can be seen in the upcoming film The Professor and the Madman opposite Mel Gibson and Sean Penn.

In 2008, Gruffudd was awarded BAFTA Cymru's Siân Phillips Award for significant contribution to film or television. He currently resides in Los Angeles.